Excitement is building in the gaming world for the impending release of Rockstar's highly anticipated return to the wild west with Red Dead Redemption 2. With only a couple days to go until release, a leak has got the whole internet talking, namely a pretty much spoiler-free snippet of gameplay and, more excitingly, the full map.
We're going to put a spoiler warning here – The map shows the location of some characters.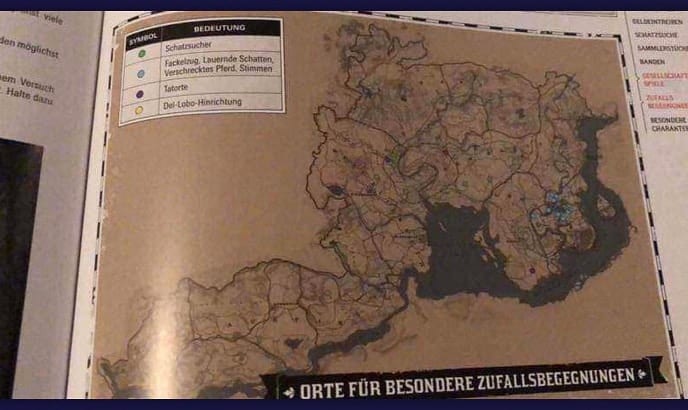 The map leak has emerged from a copy of the Red Dead Redemption 2 official guide book, and, as always, social media did the rest. So far, Red Dead Redemption 2 has remained pretty much spoiler-free, but with these guide books now in early circulation, we're willing to bet this won't be the only leak to hit the internet before release.
Being a prequel, the map itself is reminiscent of the original Red Dead Redemption. Avid fans—and those of us with good memories—will instantly recognise many of the locations, including Armadilo, Blackwater and Tumbleweed. We're massively excited to see how Rockstar has shaped these towns to showcase the time difference from the original game.
A video snippet of gameplay was also leaked today via Reddit. The snippet is pretty much spoiler-free, (unless you were unaware that guns and horses featured) showing the player dismount from his horse before firing off some shots to kill a couple of NPC's. What's exciting people about this clip is just how smooth the animations look, how impressive the graphics are, and the smoothness of the game's weapon wheel. This is no real surprise; we fully expect Red Dead Redemption 2 to be a masterpiece in every way, yet something this simple still brought a smile to my face.
Red Dead Redemption 2 releases on Friday 26th October on Xbox One and PlayStation 4.