It's been a tense 90 minutes, defences have been coming out on top and each team has barely had a sniff on goal, but with a minute left to play the ball has sat up nicely for you from 25 yards out. Instinctively, you smash the ball goalwards; you've caught it perfectly, time appears to slow as you watch the ball fizz with pinpoint accuracy straight into the top corner. The away fans behind the goal are going wild, caught up in a joyous frenzy as their team has just sealed promotion in the last second; the emotion of it all is too much even for you, and without thinking you run around your house celebrating, tripping over the cat along the way before being told off by your other half because you've broken that new vase she just bought.
As you can tell, I'm speaking from personal experience there. My point is that there are very few games that can make you feel how FIFA can make you feel (if you're a football fan of course, but if you aren't, why are you playing FIFA?), it is the closest that the majority of us will ever get to the experience of top-level football in front of a sell-out crowd thanks to its accurate simulation of a football match and it's perfect presentation of it, and yet I find it so difficult to review and to give a score because as an annually-released game very little ever changes. There are minor tweaks here and there, sure, but for the most part, it's always the same game. Then again, how much could you really change?
Well, FIFA has tried to change this year, on the pitch at least. It does lead to an improved experience, but there are still some issues. The first thing I want to talk about is pace. Pace has been an issue in football games for years now, with fast wingers or strikers running defenders ragged with ease. EA has toned down pace in FIFA 19, meaning that you now need to get your passing game on point and be patient in your build up as you look to open up the opposition defence, waiting for that perfect moment when somebody steps out of position. Gone are the days of just passing out wide to your pacey winger, knocking it past the full-back and away you go; defenders deal with this kind of situation much better now, thanks largely to the new emphasis on the strength stat. Stronger defenders will now hold off attackers and muscle their way in front of them to take control of the ball or even to shield it out of play, and they'll often come out on top in 50/50 battles; this can be somewhat frustrating at times as you helplessly watch your 5-foot-nothing midfield maestro get outmuscled by a towering centre-half, but it is certainly a more realistic take on the physical side of the beautiful game. Equally, players will now challenge for loose balls more, leading to some crunching tackles.
Passing feels a bit less assisted this year and the ball appears to move around the pitch more naturally than before, it's nowhere near PES 2019's level but it's still a small step in the right direction. Players are more responsive with the ball thanks to the new "Active Touch System" which leads to all sorts of traps, flicks and body feints being put on show. It's all based around how you use the right analogue stick and it's context sensitive, with a players ability and body position playing an important role. It's a bit tricky to master at first but once you've learned how and when to use it it becomes an important tool in unlocking an opposition defence. There's a new shooting mechanic too, where pressing the shoot button for a second time just as your player strikes the ball will unleash a rocket from your boot. Timing is key here because if you get it wrong your player will embarrassingly scuff his shot wide. It's a risk/reward system that feels somewhat unnecessary to me and comes across as a feature that's been added for the sake of saying that a feature has been added. The standard shooting mechanic still works just fine, but I guess this is there if you want it.
Dynamic tactics have also been introduced, allowing you to express your inner Jose Mourinho. You can now edit your different game plans pre-match and switch to them on the fly during the game, allowing you to completely change your approach depending on how the match is playing out. You can choose how you want your team to play; opting for a possession-based game will cause your players to drop to offer a safe pass, while opting for faster build-up will cause your players to push further up the field and make risky runs to try and stretch a defence. There are loads of sliders for you to fiddle with too (if you're into that sort of stuff) that can dictate things like how wide you want the formation to stretch. It adds a new depth to how you approach a game in FIFA and has a noticeable effect on how your team plays and how your approach can change the game.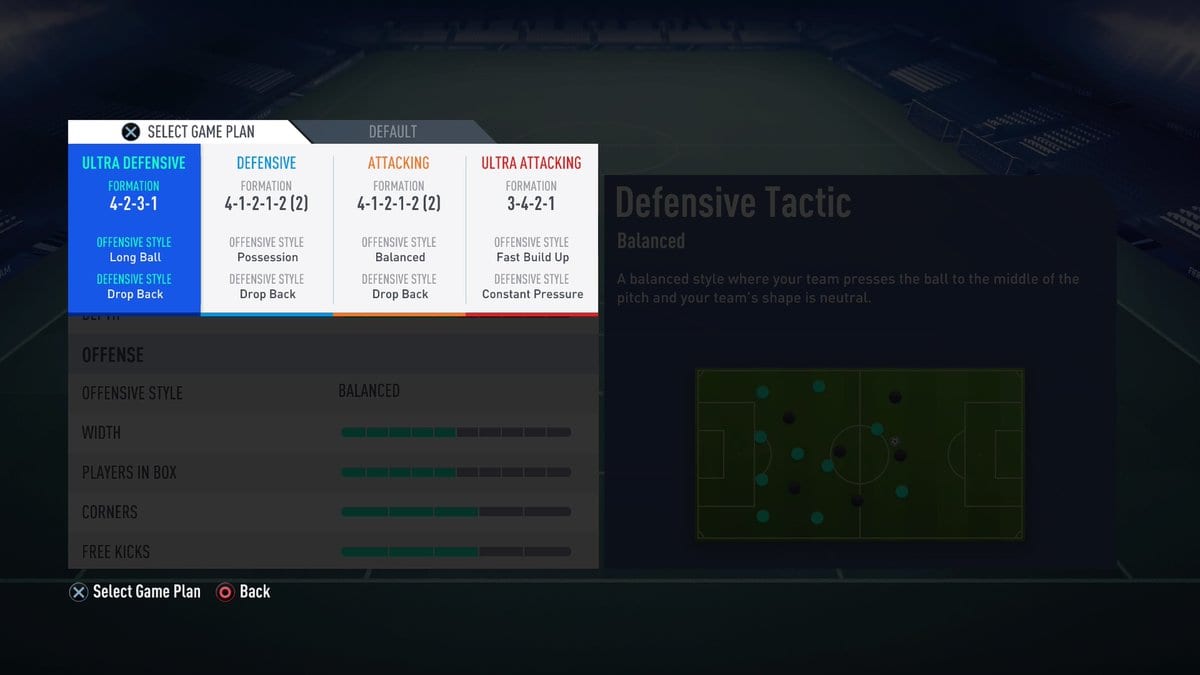 All of these changes lead to slower, more physical and more methodical game of football. It is, ultimately, closer to the real thing than it has been for the last couple of years, but sadly, for all of these small steps forward, there are steps backwards.
Having been toned down, pace has become almost ineffective. When put through on goal, attackers suddenly look like they're dragging a car behind them. I'm delighted that you can no longer just breeze past a defender with ease for an easy chance on goal, and I understand that players move slower with the ball at their feet, but when I work an opening and play a notoriously pacey striker through on goal it seems absurd that he would then struggle to stay ahead of a lumbering centre-half. Don't get me wrong, I'd rather have pace like this than the way it was before, but it's still not perfect. The dreadful set piece system remains and is in desperate need of an overhaul, and attacking the near post from corners seems to lead to absurdly powerful efforts and guaranteed goals. The ball absolutely loves the woodwork too, it's attracted to it like a moth to a flame, I think I've seen the ball hit the post at least once or twice in every game, sometimes from three yards out with an open net. Absolute worldie's are the order of the day, with spectacular goals being ten a penny, and that leads me to overhead kicks; every virtual footballer in FIFA 19 loves an overhead kick, it's ridiculous. It's like you've just watched Gareth Bale score one in the Champions League Final and suddenly everybody is trying to replicate it down the park. In reality, there are very few footballers that possess the sheer skill and athleticism needed to pull off an overhead kick, but in FIFA 19 it doesn't matter if you're the centre back for Macclesfield Town (no offence Macc), you're going to be trying to clear the ball out of your own box with overhead kicks left, right and centre. They look spectacular, sure, but by the tenth time of seeing it in three matches, you've had enough. These moments of ridiculousness don't belong in a slower, more simulation-like football experience like this.
Off the pitch, the major headline is that FIFA has taken the Champions League License away from PES. If you hadn't heard, don't worry, FIFA will let you know, shoving you straight into it as soon as you load up the game first time. It comes across as a bit of a middle finger to Konami and a "look what we've got" statement to the rest of us, like the pretentious knob parading his new car around at work. This new license (which also includes the Europa League) is fully integrated into the Kick Off mode and Career Mode, and as you would expect the presentation is top-notch, complete with goosebump-inducing theme tune, leaving you shouting out "THE CHAAAMPIOOOOOONS" in the middle of your lounge. This top-notch presentation carries across the rest of the game, with hundreds of licenses in place (including La Liga and Serie A) and player likenesses looking better than ever.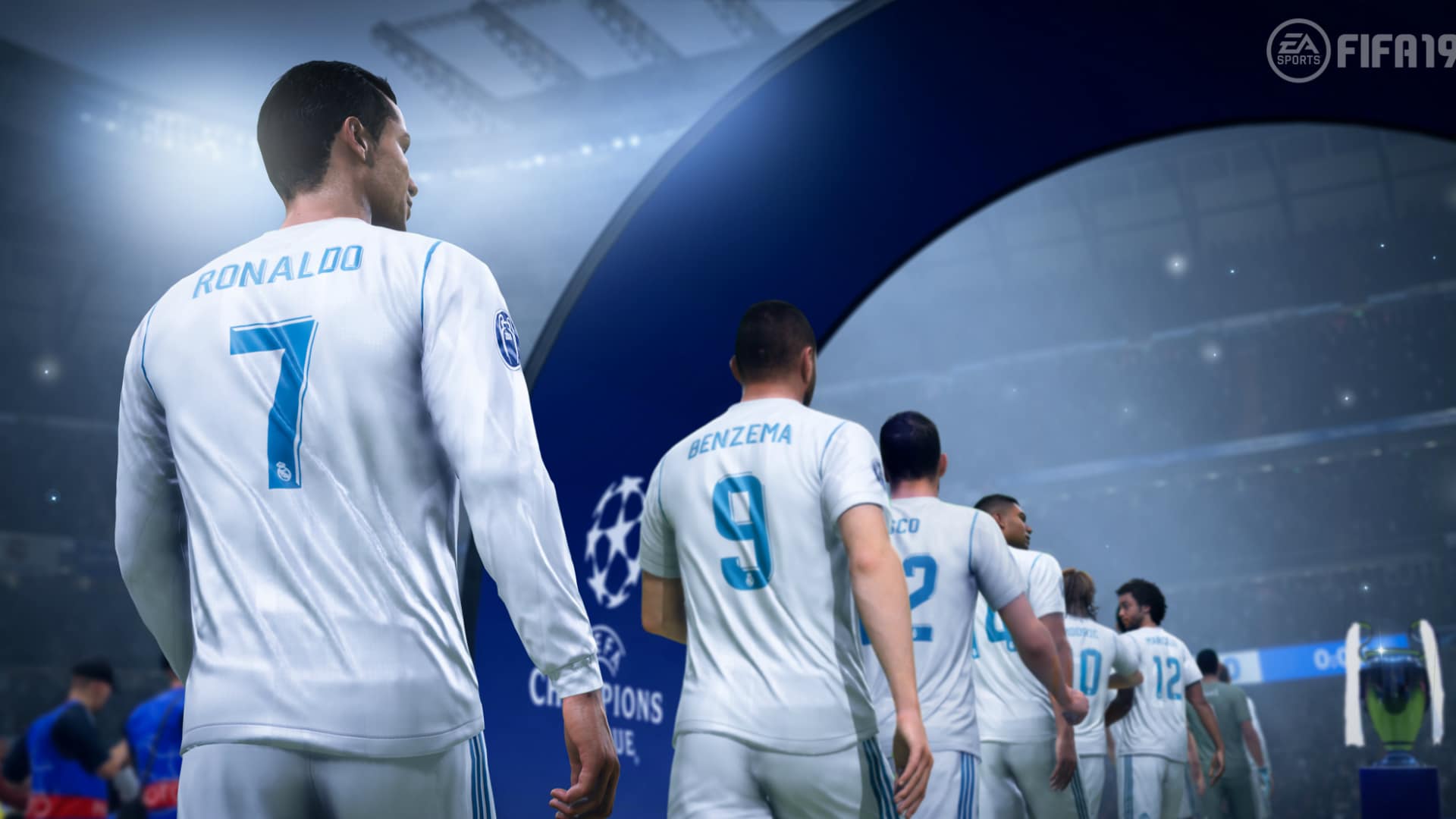 The Journey returns to serve up the conclusion to the Alex Hunter story that started three years ago, and you'll also take control of his half-sister Kim and his bezzie mate Danny Williams along the way. As always, it's a cutscene-heavy affair that tasks you with completing countless mind-numbing training drills and making numerous seemingly meaningless choices, and the dialogue and voice acting is laughable at times. It's been a nice change of pace for the last few years, but it already feels like a side option rather than the main attraction, and now is probably the right time to let it go.
The other big news in the lead up to the release of FIFA 19 was that the Kick-Off mode was being revamped. Now, you can choose to play a Classic Match, a UEFA Champions League match, a fully-licensed Cup Final, a Home & Away two-legged affair or even a Best Of Series. FIFA will now also track your stats across all of these sub-modes within Kick-Off, which is a great touch. The most interesting new part of the Kick-Off mode, however, is undoubtedly House Rules. Here, players can opt to play a game of playground classic Headers & Volleys, where only headed or volleyed goals count; Long Range, where goals from outside the box count as two; First to…, which allows players to set a win condition such as first to three goals; No Rules which quickly descends into chaos and is basically Vinnie Jones' wet dream; or Survival Mode, which randomly ejects one of your players from the pitch each time you score a goal. These House Rules modes are brilliant and at times they are absolutely hilarious, making them perfect for multiplayer. It is completely inexplicable, then, that they are only available offline. I know that there are people who still love to play local multiplayer, and for those people this will be a thoroughly welcome addition, but the fact is that online multiplayer dominates in this day and age and to not include House Rules for online play feels like a real missed opportunity from EA. Despite being such a great new mode, it now feels destined to be pushed to the sidelines and forgotten for the most part.
Career Mode has been almost forgotten again, with absolutely no changes other than the integration of the Champions League and Europa League licenses. I wouldn't mind this if the mode was already perfect, but it isn't. You'll still receive the same emails (word for word) that you've been seeing for years, and news headlines will still contain the same ridiculous spelling mistakes or grammatical errors. Equally, contract or transfer negotiations will still take place with the same cutscenes and the same drab, subtitled dialogue. Pro Clubs is another mode that gets the copy and paste treatment, being a complete clone of last years iteration yet again with no improvements whatsoever. EA has made absolutely no effort to do anything with either of these modes and it is, frankly, completely unacceptable. There are plenty of people out there who love to play these modes and, as paying consumers, they deserve to see some form of improvement for their money year on year, or some attempt at improvement at least.
Looking at this lack of evolution in Career Mode and Pro Clubs and the decision to keep House Rules offline only, the cynic inside me can't help but think that it's because EA doesn't really want you to be playing these modes. EA wants the majority of your time spent with FIFA 19 to revolve around the microtransaction-fuelled Ultimate Team, and that just doesn't sit right with me. Unsurprisingly then, Ultimate Team does get some improvements. Divisions Rivals replaces Online Seasons and serves as an improvement over its predecessor, allowing you to earn weekly rewards and access to the weekend league. The effect that team chemistry has on your players is now easier to understand, and Ones to Watch cards are now introduced; these cards are players that were part of big transfers during the summer, such as Cristiano Ronaldo or Riyad Mahrez, and will be dynamic cards that get a permanent ratings boost if they perform well for their clubs throughout the season. There is no denying that Ultimate Team is great fun and is the lifeblood of FIFA, but that is because it is constantly supported and improved. If this level of commitment was afforded to Career Mode or Pro Clubs then I'm sure that those modes would be equally exemplary, but that isn't where EA earns the big bucks, so they aren't interested.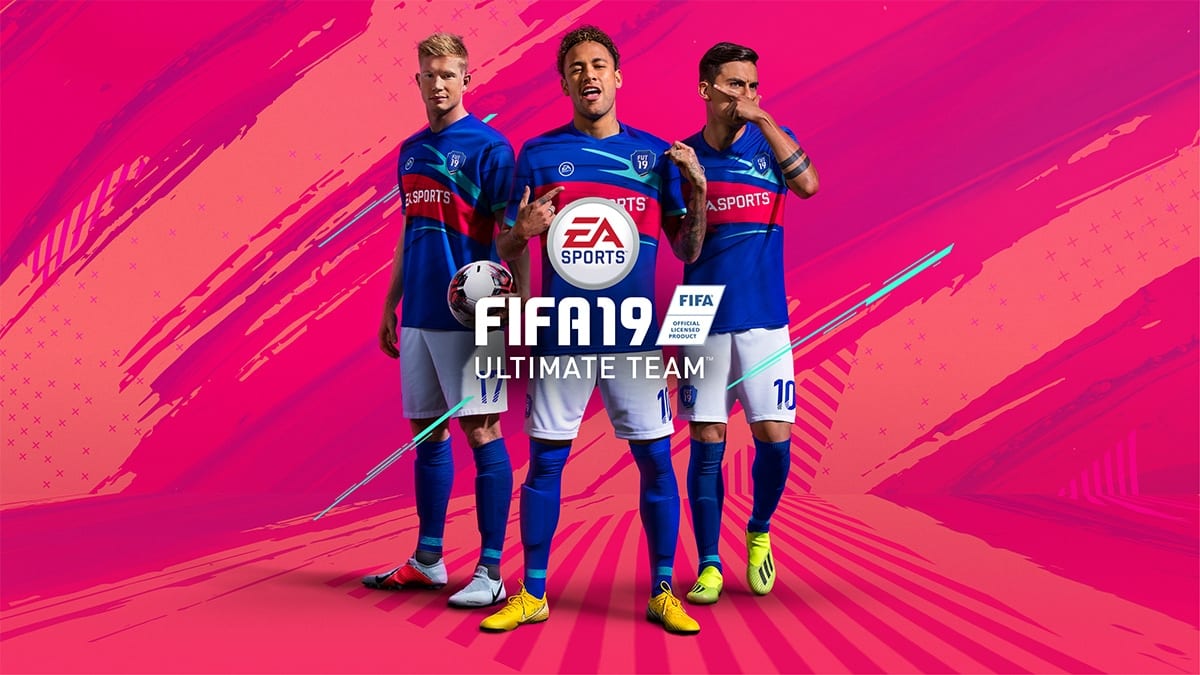 I really do think that on the pitch, FIFA 19—although still not perfect—is in the best place the series has been for a while, and if Ultimate Team is all you're interested in then you'll have a blast with FIFA 19. If I were to score FIFA 19 purely on the game of football it plays then I would award it a solid 8/10; It is, however, EA's attitude off the pitch as it continually neglects key modes in favour of funnelling you towards this pay-to-win, microtransaction-heavy experience that I can't bring myself to support, so if the only way for me to speak out against it is to award a lower score than the game of football it offers deserves, then so be it.