The dust is beginning to settle. FIFA 19 and PES 2019 are both out in the public domain now, and it's a pretty familiar story again this year. PES is still the daddy on the pitch but has massive issues off it that will seemingly never be addressed, and FIFA offers the best all round package thanks to a solid effort on the pitch and it's massive licensing might off it. Sales wise, FIFA has dominated again, and it's hard to see any football game ever displacing it if we're being honest, but FIFA hasn't always been the dominator that it is today. With that in mind, I'm looking back at my favourite football games of all time. Grab a beer, take a seat, and reminisce with me.
In the order of their release:
FIFA 94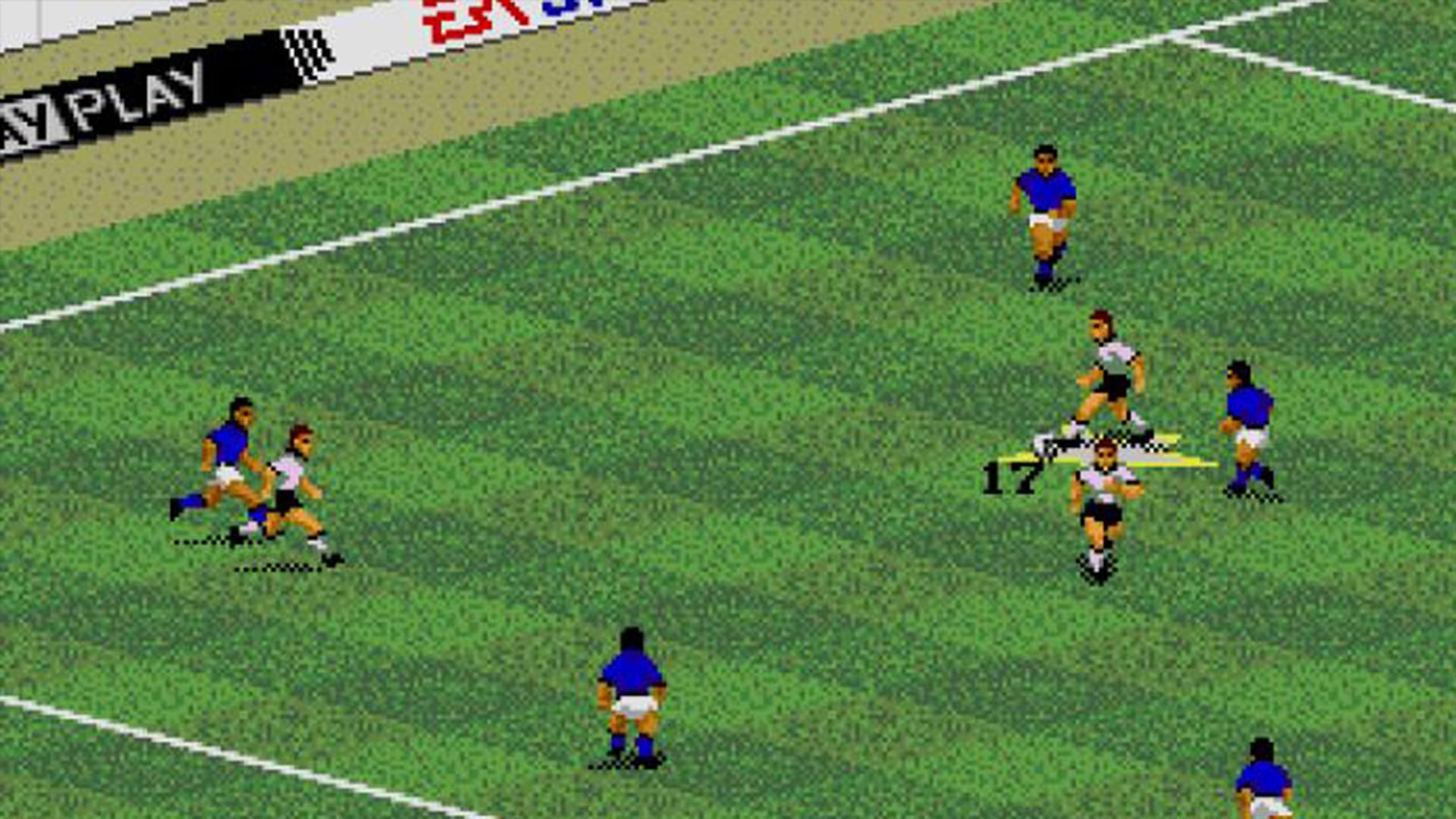 This is where it all began. Released as "FIFA International Soccer" on the Sega Mega Drive in 1993, FIFA 94 was the first instalment in the FIFA series and introduced us to an isometric view on proceedings. The game received wide critical praise, with Mean Machines Sega describing it as the "greatest soccer game yet seen", praising the "superlative presentation" and the "utterly amazing" animation. Not only that, but you could actually run away from the referee for an infinite amount of time (if you could be arsed) to avoid being booked. Marvellous stuff.
Sensible World of Soccer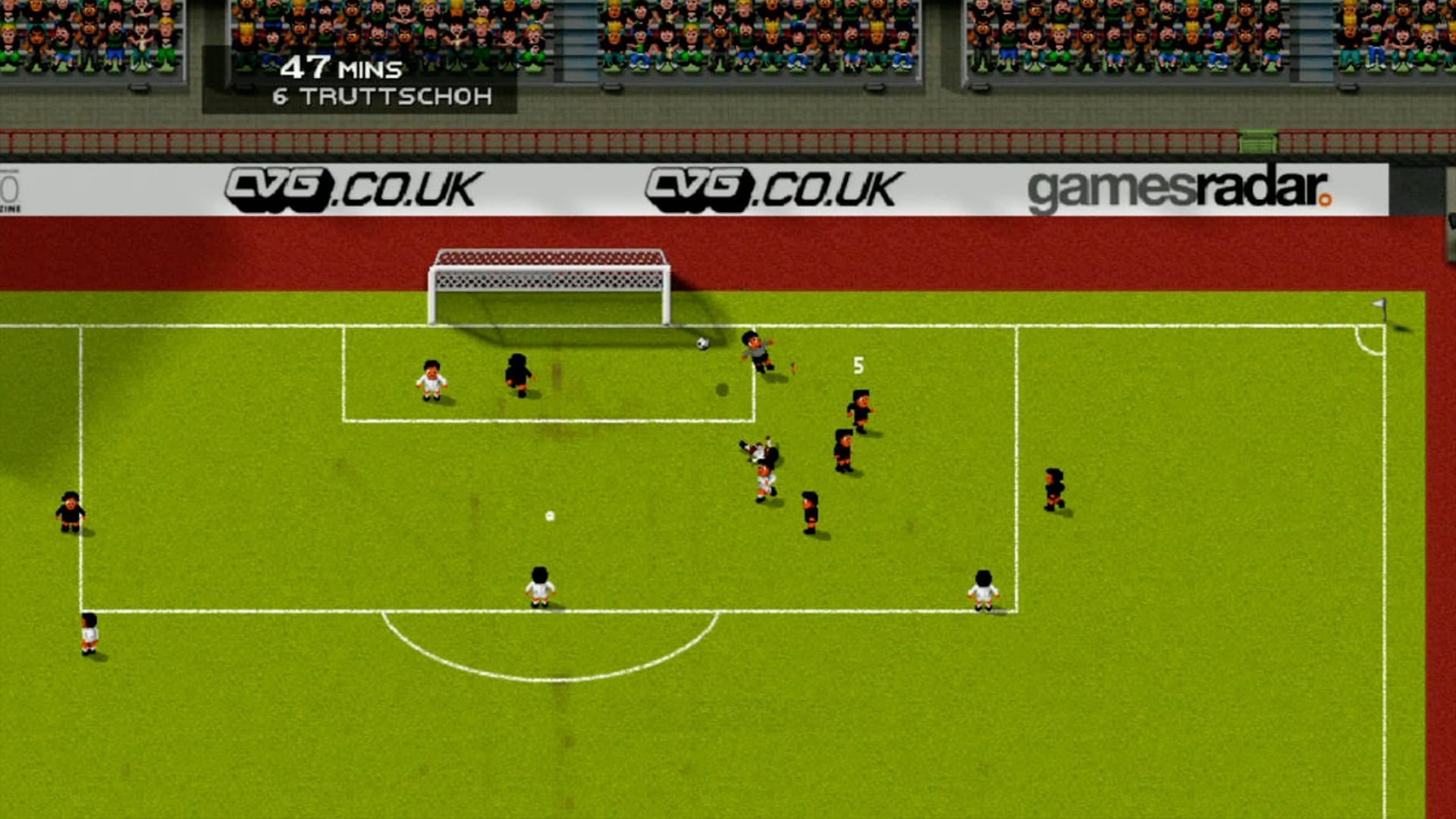 Ask anybody over the age of 35 and they're likely to tell you that Sensible World of Soccer is the greatest football game ever made. Released on the Amiga in 1994, it featured fast, frantic arcade action and an iconic birds eye view. Sensible World of Soccer also featured a massive career mode as well as approximately 1,500 teams and 27,000 players. Tournaments are still held for the game to this day, and it was named the best game of all time by Amiga Power magazine. It was insanely fun to play and insanely fun to watch, which I have plenty of experience doing seeing as I could never get my dad off the bloody thing to let me have a go. Can't blame him for that, though.
FIFA 97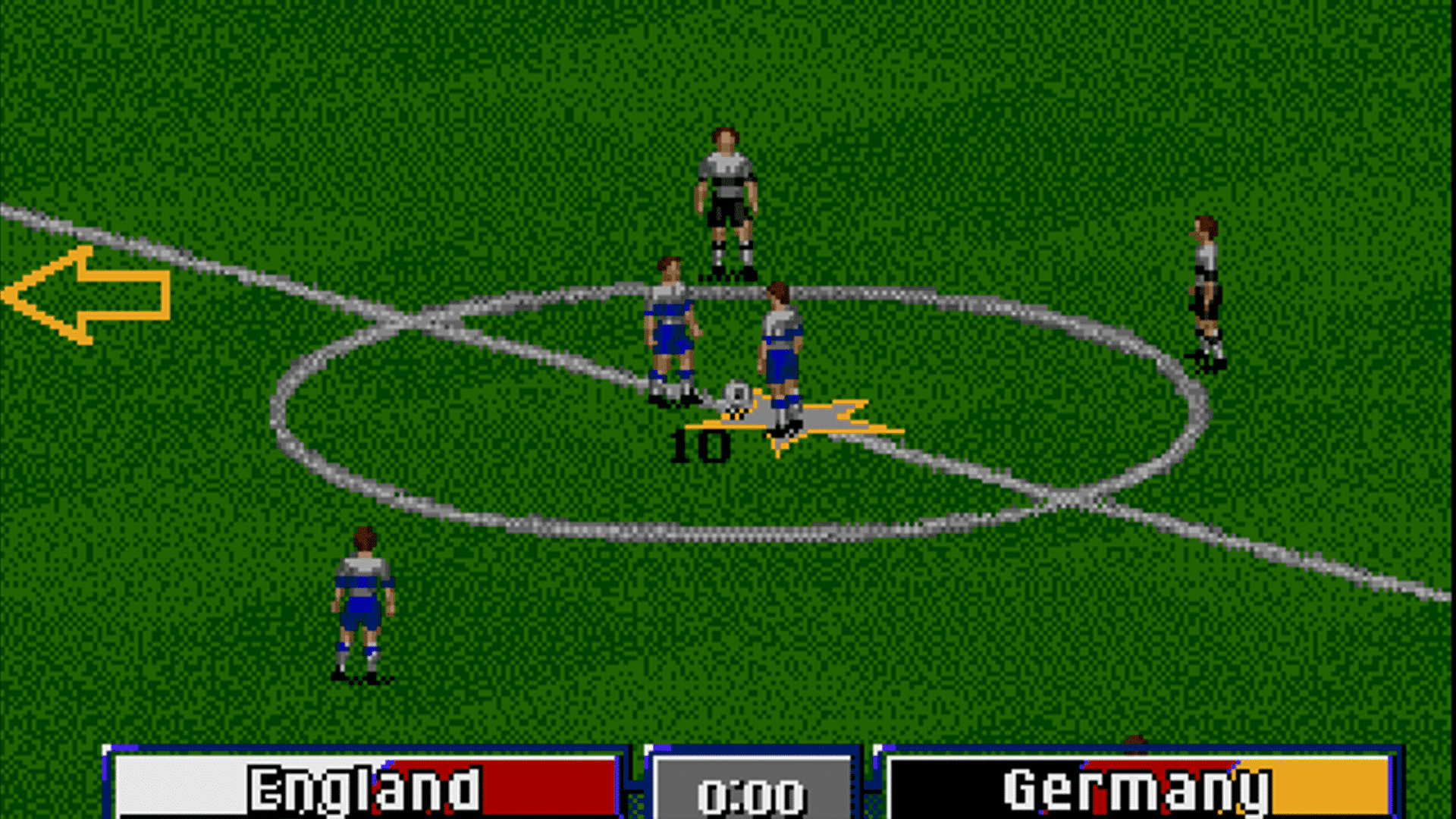 FIFA 97 was released in 1996 for the PC, Mega Drive, SNES, Sega Saturn and the PlayStation. I can't sit here and tell you it was a great game, because it wasn't. It played unbelievably slow, almost to the point where you could fall asleep whilst playing it. Why is it on my list then? Because indoor bloody football, that's why. Yes, FIFA 97 was the FIFA you remember that features a six-a-side indoor football mode which was much more fun to play than the usual 11-a-side affair. Why this hasn't been integrated into football games since I will never know.
International Superstar Soccer 64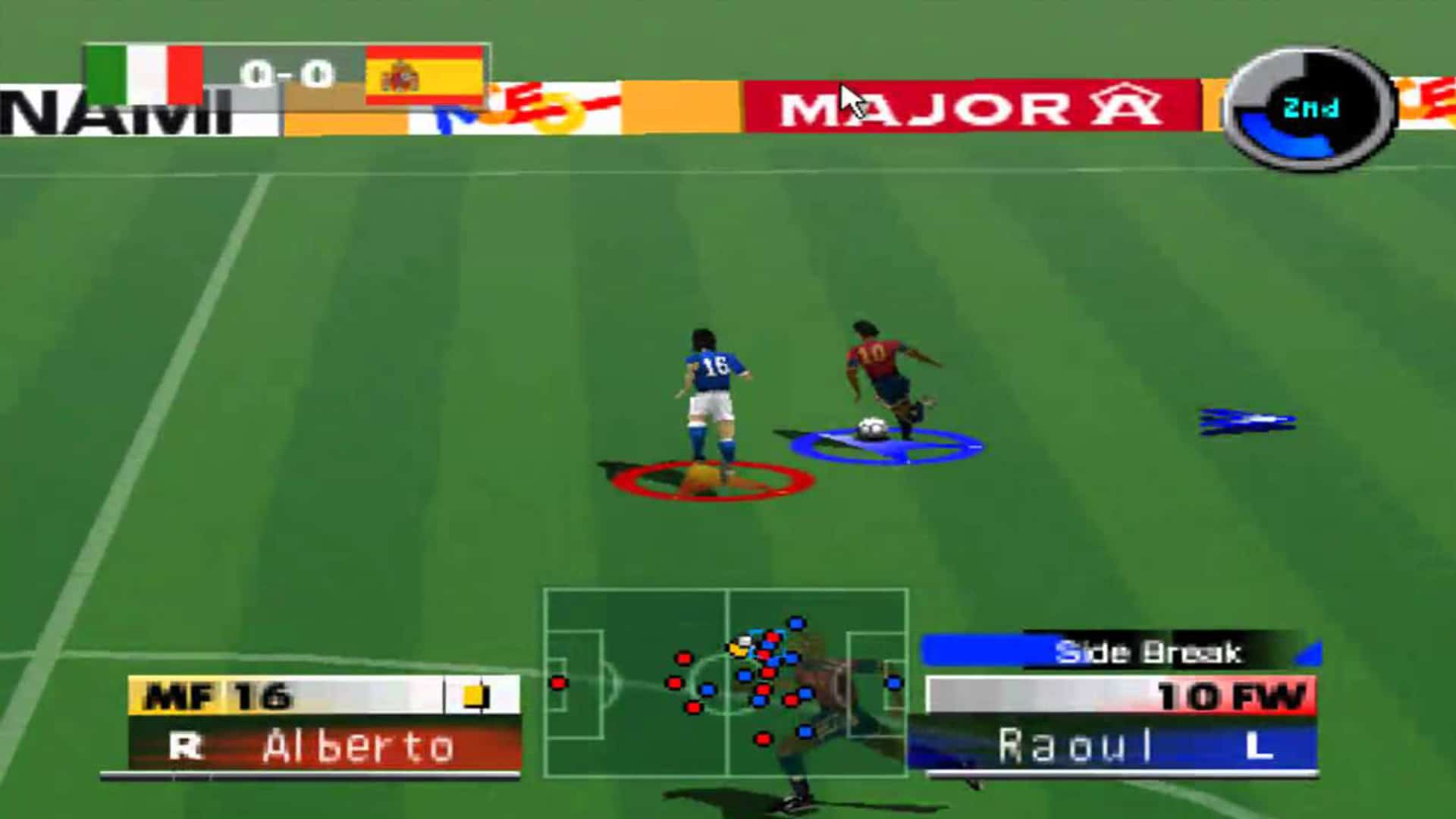 Released on the N64 in 1997, International Superstar Soccer was an upgraded version of the SNES title International Superstar Soccer Deluxe. Although it had fake player names, it looked and played incredible, with IGN calling it the "most-playable, best looking, and most responsive soccer game yet". It is the single, sole reason why my dad bought an N64 for us to play, and I have a very fond memory of hogging the N64 demo console in GAME with him for a ridiculous amount of time playing this game.
LiberoGrande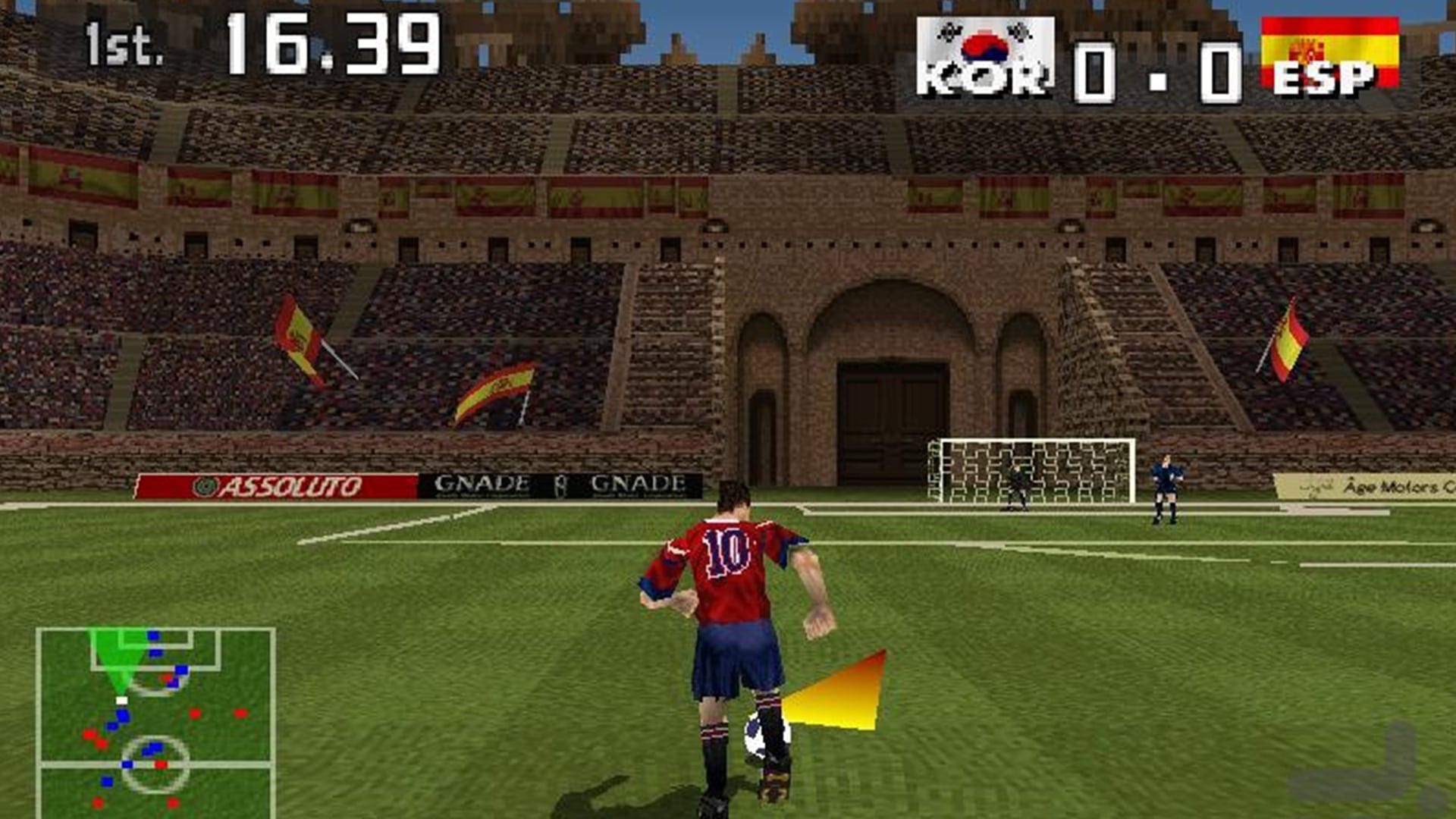 Are you a big fan of Be A Pro/Pro Clubs on FIFA or Become A Legend on PES? Well, you've got LiberoGrande to thank for it. This game was letting you play as one player before letting you play as one player was cool. LiberoGrande was created by Namco as an arcade game in 1997 before finding its way to the PlayStation in 1998. Players had fake names with the correct initials, Zinedine Zidane was hilariously known as Zenon Zadkine for example. It had issues, such as a pitch that warped and stretched every time you turned around, but it was revolutionary at the time and gave us such a different experience of a football game that I couldn't get off it.
International Superstar Soccer 98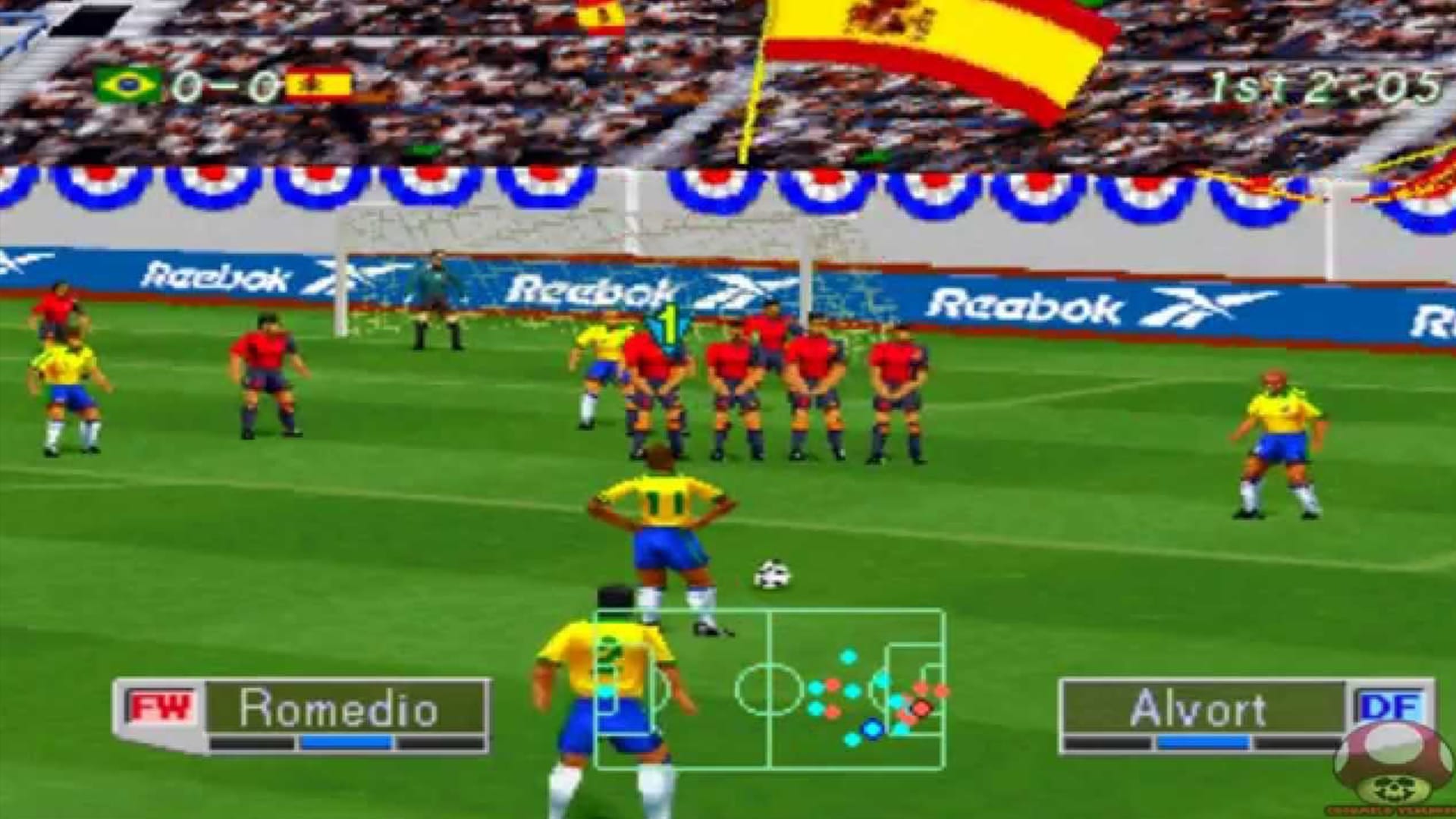 Released on the N64 in 1998, ISS 98 was the sequel to the aforementioned ISS 64 and focused on the 1998 World Cup in France. It built on its predecessor in every way, with all teams having their official World Cup kits and player likenesses, although their names were slightly misspelled due to the lack of an official FIFPro License. More importantly, it had a Create-a-Player function, allowing you to create entire squads of your own players, which led to me and my brother creating squads full of our mates to battle it out with on the pitch, much to our amusement. That box with Ravanelli and Paul Ince staring each other down was iconic too.
This Is Football 2002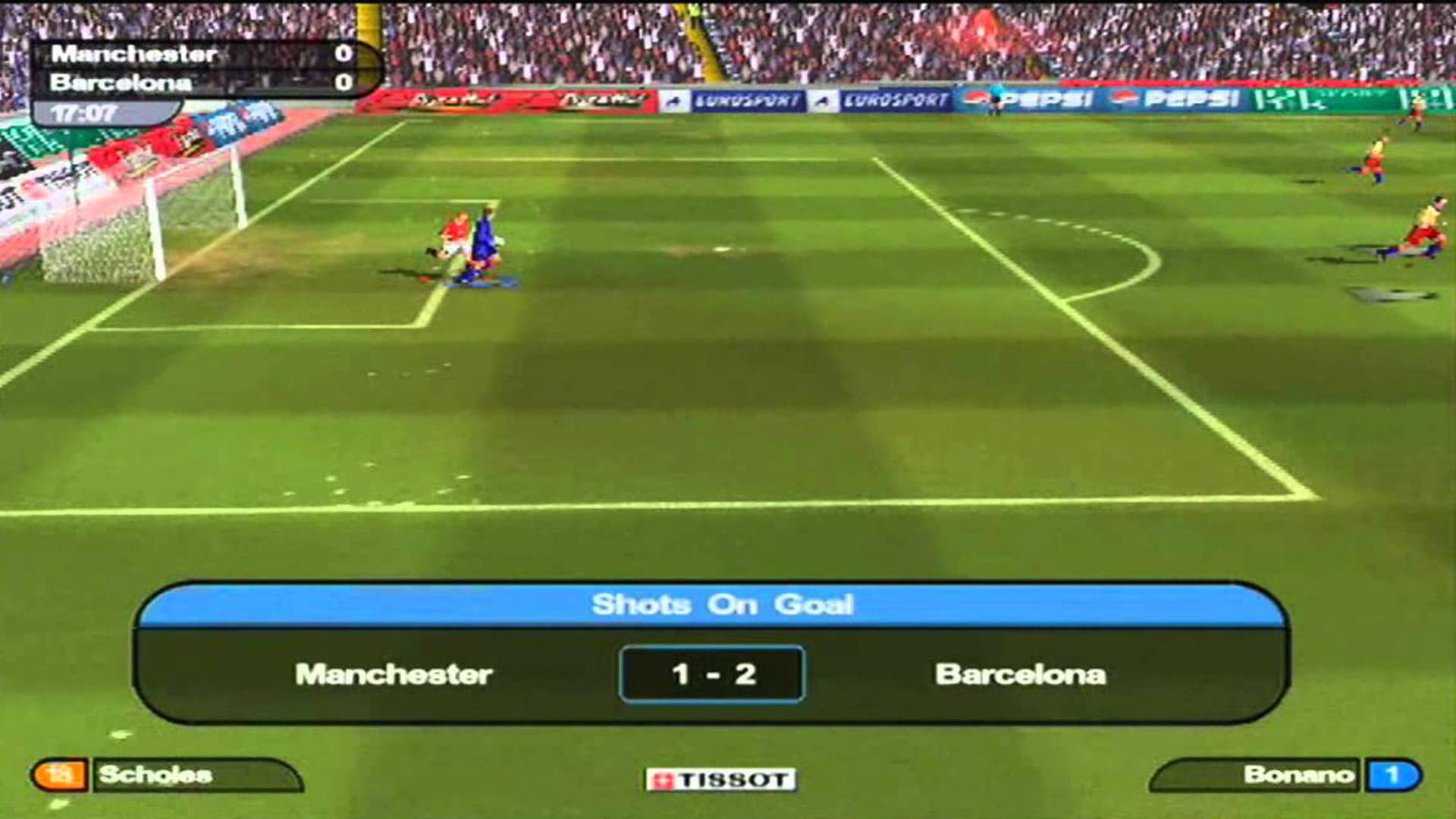 This Is Football was a bit of an unsung hero back in the day. It was the closest that any series of football games came to being a worthy adversary to FIFA and Pro Evo, and I'll never forget how insanely overpowered Davor Suker was in the first game in the series, fresh off his Golden Boot win at France 98. It's the first entry for the series on the PS2 that makes this list though, why, you ask?
Well no, it's not because it played a decent game of football (even though it did), and no, it's not because it had great sound (even though it did), and no, it's also not because it was fully licensed and featured loads of teams and leagues (even though it did), it's for the pure reason that it featured a bloody dive button.
Yes, with the simple tap of a button you could make your player tumble to the ground in agony like Neymar when a slight breeze blows past. It didn't always work, in fact it quite often got you booked, but my oh my it was satisfying when you conned the ref, particularly in multiplayer. If there are any young, aspiring footballers reading this though, then please don't dive kids. It's not big and it's not clever.
Championship Manager 4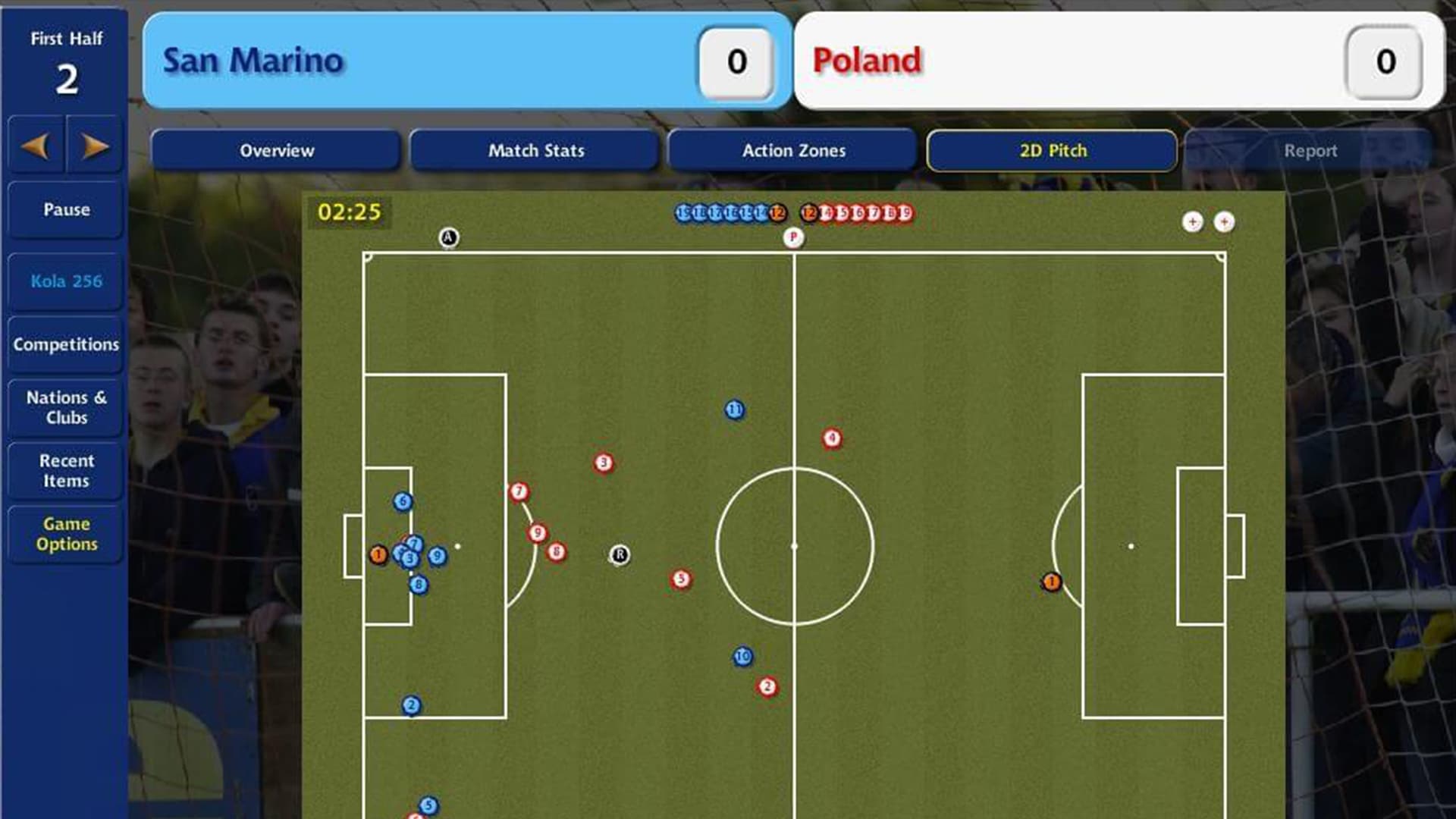 Sometimes it's not all about the action on the pitch, there's something that's insanely fun and addictive about taking the position of Manager and looking through all kind of databases, sorting out transfers, contracts, team sheets and tactics and then sitting back and watching on helplessly to see if your tinkering works and you're the next Sir Alex Ferguson.
Championship Manager 4 is the absolute daddy of football management games. Released on the PC in 2003, Championship Manager 4 was the penultimate game in the Championship Manager series to be developed by Sports Interactive before they split with publisher Eidos and went on to start releasing games under the Football Manager name.
It contained a 2D match engine for the first time in the series, allowing you to actually watch the match unfold if you so wish. I lost countless hours of my life to this game, and I'll never forget leading Arsenal to European glory with Jay-Jay Okocha (remember him? legend) playing a starring role. Upon its release, Championship Manager 4 became the fastest selling PC game of all time in the UK.
Pro Evolution Soccer 3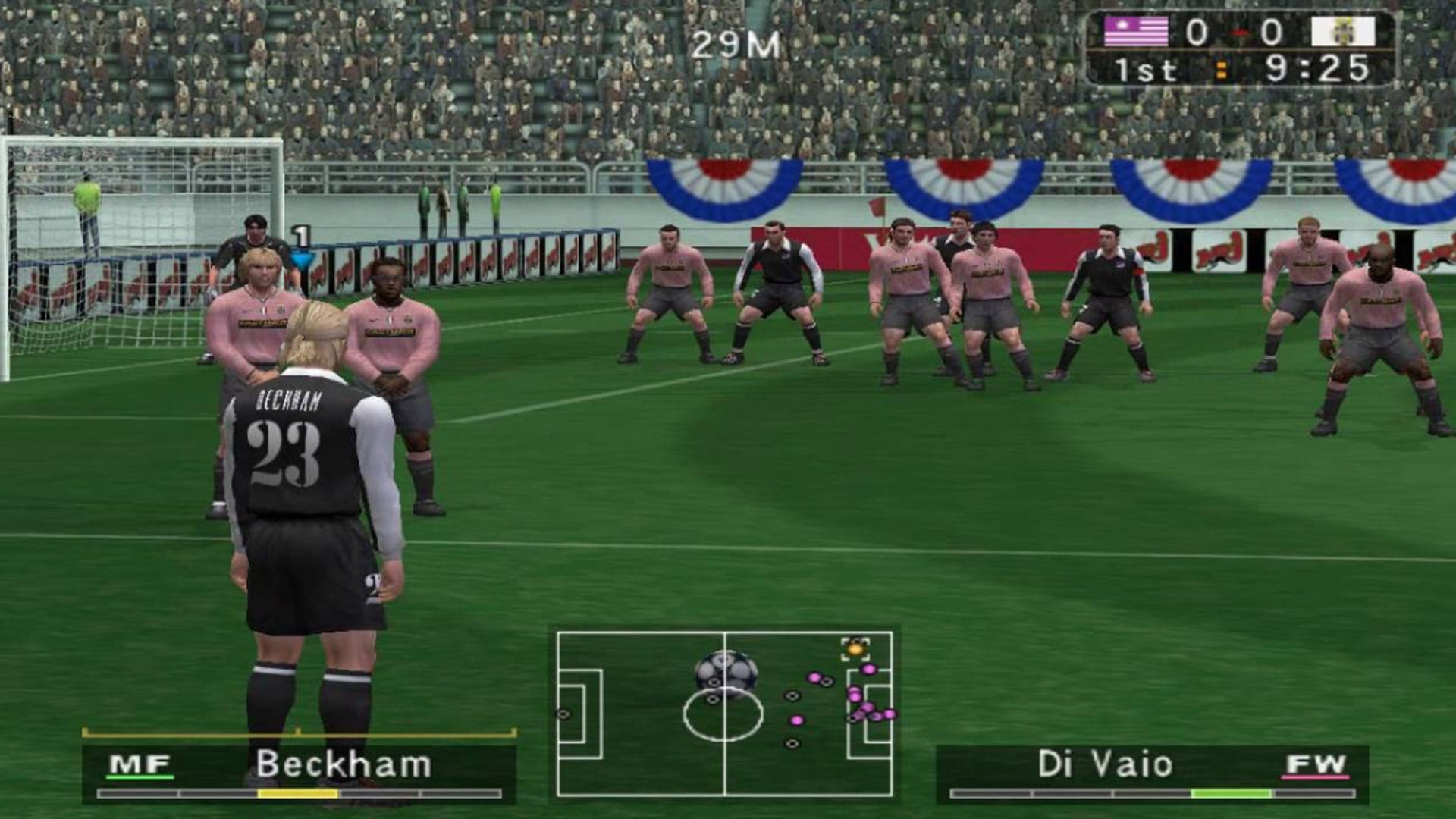 The Pro Evolution Soccer series began its life on the PS2 as a spinoff of Konami's own International Superstar Soccer series, with a stronger focus on club football as opposed to international football. The first two entries in the series were both critically acclaimed, but for me, Pro Evolution Soccer 3, released on the PS2 and PC in 2003, is where the series truly went to the next level and took over as the undisputed king of football games.
In their review, Eurogamer said "Pro Evolution Soccer 3 is the beautiful game. No other video game has ever captured the framework of the sport so completely, and ground its subtlest qualities between the vector units of Darth Vader's toaster, as this season's edition of the game. Anyone with an appreciation of football simply must own this". They were right. This game absolutely took over my life, mainly due to the expansion of the Master League to feature four divisions. Licenses were basically non-existent, but I didn't need them as the game of football that it played was so far ahead of anything else available (I did end up downloading an option file though).
Those default Master League players will forever hold a special place in my heart, and names like Ivarov, Stremer, Valeny, Louga, Ximelez, Espimas, Minanda, Castolo and Barota will surely remain in any PES fans memories until the end of time. Also, that image from the box of Pierluigi Collina pointing his massive finger gave me nightmares for weeks.
Pro Evolution Soccer 4
Released on the PS2, Xbox and PC in 2004, Pro Evolution Soccer 4 didn't do too much different from its predecessor, it still played the same great game of football with some minor tweaks and added full leagues for the first time in the series, although these still weren't licensed. The other major change, and the main reason it makes this list, is because it was the first PES game to allow online play via Xbox Live, meaning that for the first time ever you could play your beloved Pro Evo against your buddies online.
It wasn't perfect, in fact it was far from it, connection problems were rife and games were at times bordering on unplayable, but nobody cared because it was PES online dammit. In their review, Eurogamer (yes, them again) said "Konami has made a number of crucial mistakes in the composition of the series' first online console game, which make a mockery of its World Rankings system and leave you cursing at least a handful of times during virtually every game you play. And you know what's most frustrating? It's still far too good for us to give it anything less than a nine". Preach.
(as a side note, the honour of being the very first football game that you could play over Xbox Live goes to England International Football, but the less said about that the better)
FIFA Street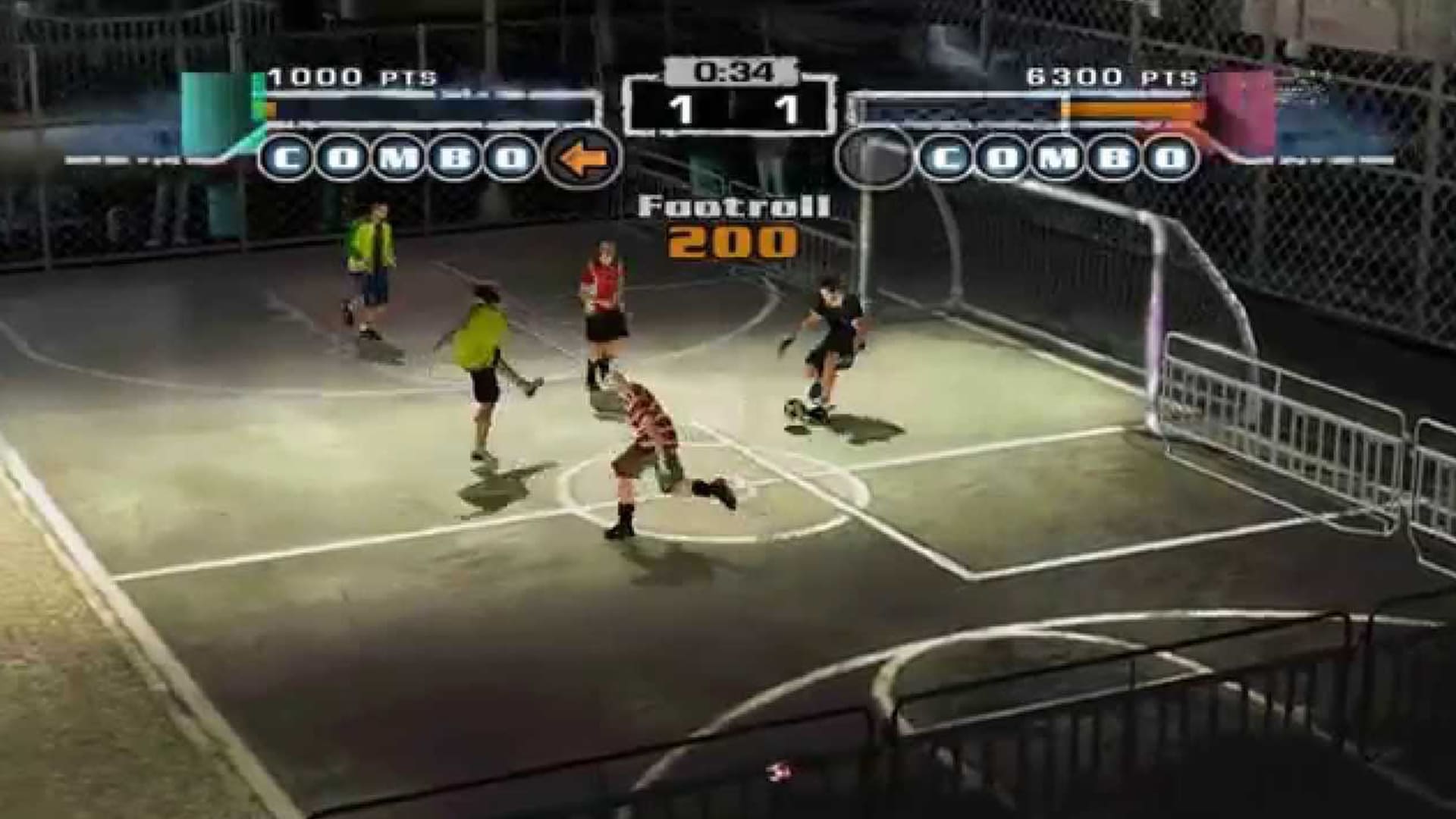 In early 2005, EA released FIFA Street on the Xbox, PS2 and Nintendo GameCube as a spin-off of the official FIFA series, focusing on the trick and flair-heavy freestyle street football. I can't lie to you and tell you it was a great game, because it wasn't. Goals were easy to score, tricks were easy to pull off, and there was some dreadful commentary from MC Harvey of So Solid Crew, you know, that well known football personality. All that being said, it was different, and it was fun, and it was great for multiplayer.
Pro Evolution Soccer 5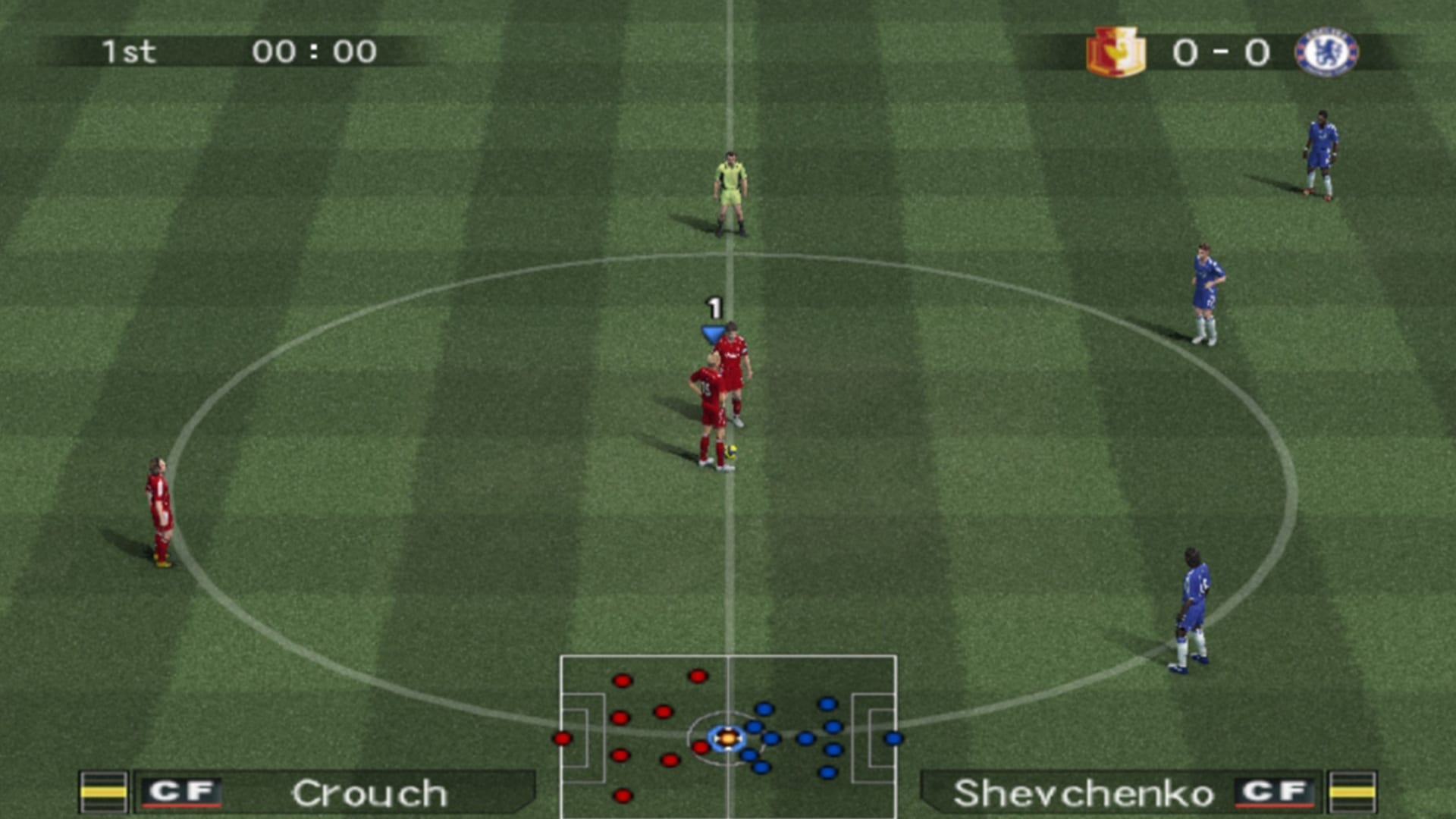 We're in late-2005 now, and Pro Evo is the undisputed king of football games. PES releases to critical acclaim every year, FIFA struggles to keep up, and any other pretenders to the crown have either long since gone or are fading into the distance (This Is Football, Club Football). With the release of PES 5 on the PS2, Xbox, PC and PSP (for the first time), Konami added online play for all versions of the game and improved the connection issues that plagued PES 4.
While PES 5 didn't allow you to set up any kind of online league through the game, there were loads of unofficial leagues organised on the web for people to get involved in that saw the Pro Evolution Soccer community flourish; this, coupled with an improved experience on the pitch (defending and finishing were both improved) made Pro Evolution Soccer 5 the absolute must-have football title for any true football fan, with videogamer.com saying "joyous controls and little nuances make Pro Evolution Soccer 5 the best game in the series and the best football game of this generation."
FIFA 10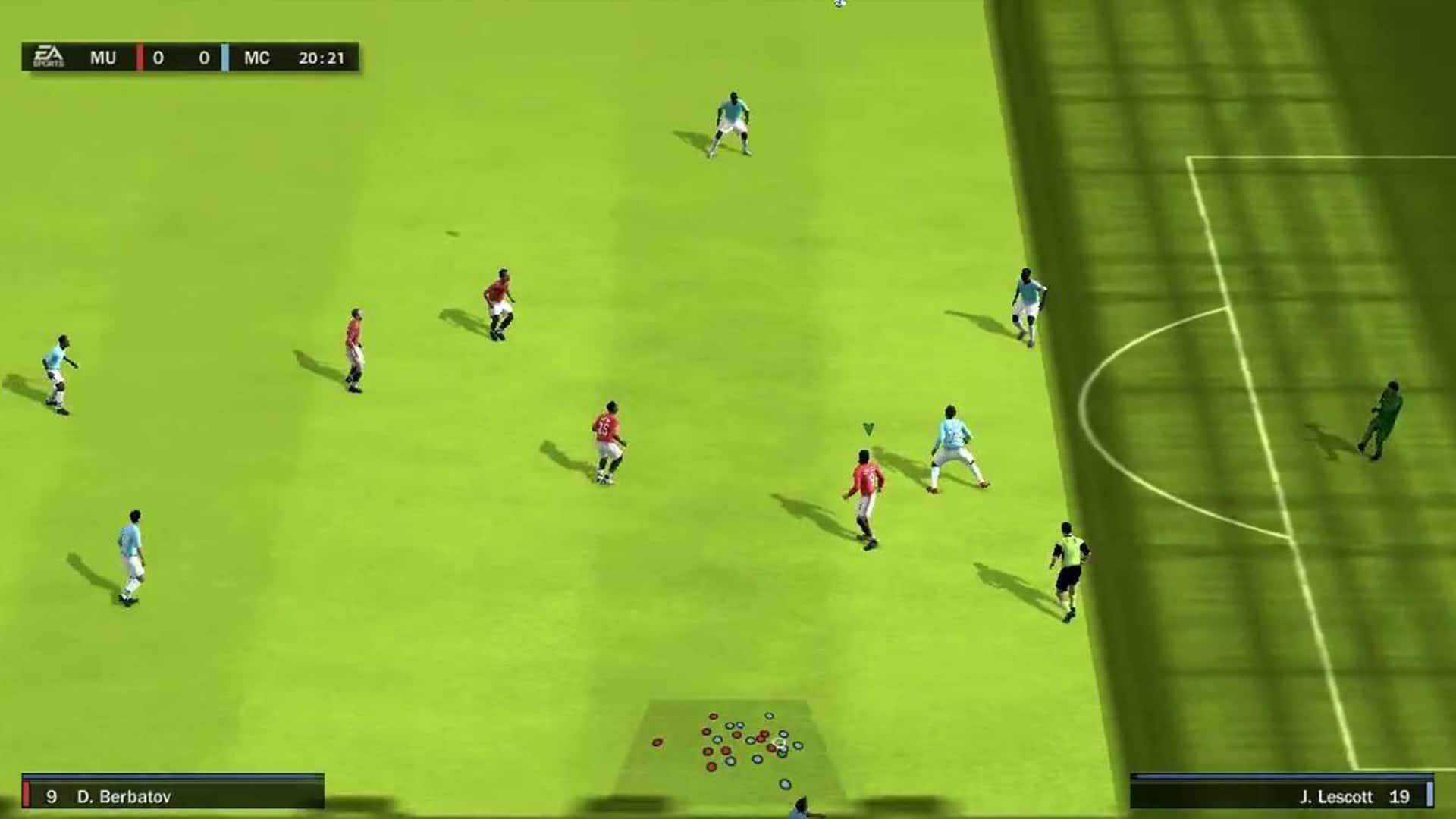 By the late 2000's, the tide was starting to sway FIFA's way. PES was still suffering badly from a lack of licensing and connection problems online, and the gameplay was getting worse too (but was still outstanding on the now previous-generation PS2, oddly). On the other hand, FIFA—which already held the financial might and the fully licensed package—was catching up on the pitch. Be A Pro mode had been introduced in FIFA 08, followed by Ultimate Team in FIFA 09, and then came FIFA 10 in late 2009 which is when, for me, FIFA truly surpassed PES both on and off the pitch.
Manager mode was revamped, Ultimate Team and Be A Pro returned and you could even take your Pro online in 10v10 matches for the first time. On the pitch, 360 dribbling was introduced to give you complete freedom of the pitch (you could previously only move in 8 directions in football games) which revolutionised the way we play football games, player physicality was made more important and player AI was improved greatly too.
It was, undoubtedly, the best FIFA ever made and the most complete package of game modes and great football. In their review, Gamespot said "FIFA 10 will be a tough act to follow for every football game released from this day forward, but rather than worry about that you should just be happy basking in the light of this sublime football experience.", and bask in it we did. Seasoned PES players started to make the jump, and several of the online leagues that I was part of switched to focus primarily on FIFA too. FIFA 10 was the moment when PES lost its crown, and it's never managed to take it back.
Did we miss out your favourite football game? Were you an Actua Soccer 3 fan? Maybe you had a soft spot for Michael Owen's World League Soccer? Let us know in the comments.