"Now let's see his fucking cards"
With the recent release of Hearthstones latest expansion and Valve's Artifact finally getting an official release date, what better time could there be to get into CCG's? (Collectable card games)
Here's a list of CCG's that have been released in recent years, which platforms to play them on and if they're worth your time.
In no particular order, but with Hearthstone at the top because I like it the most…
Hearthstone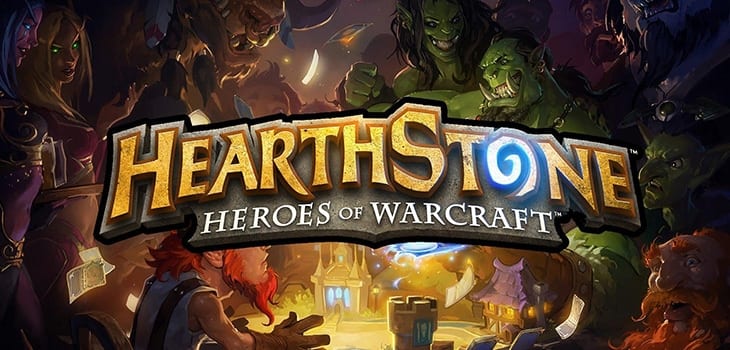 Blizzards not-so-free-to-play card game. Having been released worldwide on March 11 2014, Hearthstone builds upon the existing lore of the Warcraft series by using the same elements, characters, and relics. It was first released for Windows and macOS, with support for iOS and Android devices being added later. The game features cross-platform play, allowing players on any supported device to compete with each other, restricted only by geographical region account limits.
What we think – This isn't a free to play game by any means, but don't let that put you off. With a little wallet investment you should be able to build at least one competitive deck, and coming from someone who normally plays only one deck a month until mastered, this isn't necessarily a bad thing. One of the best and most popular games on this list, an easy recommendation.
Gwent: The Witcher Card Game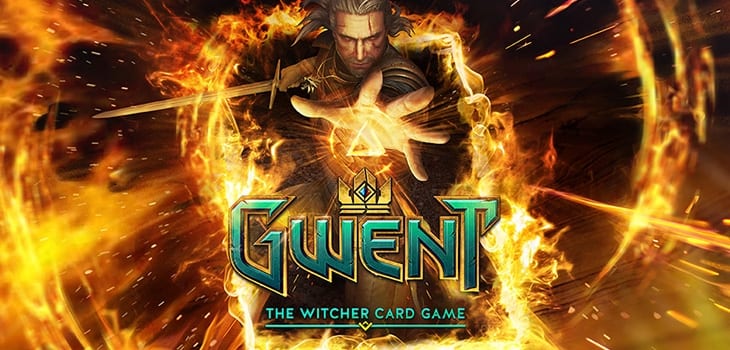 Developed and published by CD Projekt for Windows, Playstation 4, and Xbox One. The game is derived from the card game of the same name featured in 'The Witcher 3'. It features cross-platform play between the PC and console versions, although platform play between the PlayStation 4 and Xbox One versions is not supported. A closed beta was released in October 2016 for Windows and Xbox One, with the public beta being released in May 2017. Its official release is scheduled to be sometime in 2018
What we think – A free to play card game that's actually free to play, there really is no reason to spend money on Gwent. Without the more random elements of most card games on this list, Gwent is going to appeal to the more mindful of card slingers, and of course, those who enjoyed playing it in The Witcher 3. With a massive improvements to balance already taken place and with an official release right around the corner, this would be a good time to get into Gwent.
The Elder Scrolls: Legends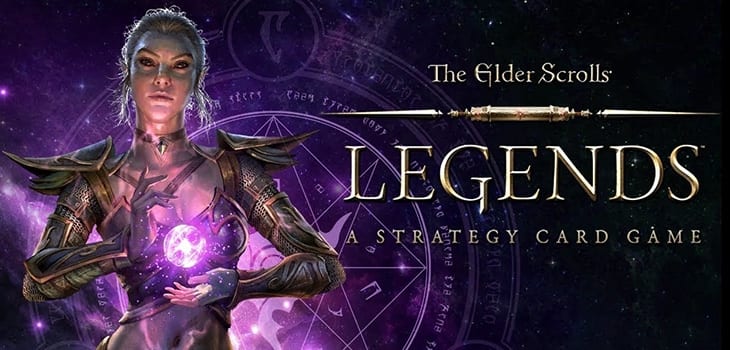 The Elder Scrolls: Legends is a free-to-play digital collectible card video game, published by Bethesda Softworks for Microsoft Windows, iOS, macOS and Android in 2017. Legends revolves around turn-based matches between two opponents (player vs. player, or player vs. a computer opponent). The cards are based on creatures, characters and lore found in The Elder Scrolls series.
What we think – If you're a fan of the Elder scrolls series, then this is a must play for those looking to get into CCG's. It may not look like the most polished game on this list, but what are looks when a card game has this many modes, mechanics and card variations? Legends, much like Gwent, can be played competitively as free-to-play, however players who spend a little cash will have a much more enjoyable experience.
Faeria
Faeria is a pay-to-play digital collectible card and turn-based strategy game that takes place on a dynamic playing board set in a fantasy universe. The game was developed and published by the independent Belgian game studio Abrakam, and released for desktop platforms in 2017. Faeria is a combination of a digital collectible card game with a "living" game board concept. Players in Faeria battle one-on-one against other players or computer-controlled opponents.
What we think – With a system to reduce the RNG (Random Number Generator – not Rhythm & Gangsta) elements that plague most card games and a living board that promotes skill based play, Faeria is well worth your time. With continued tournament and expansion support, expect to see Faeria around for a number of years to come.
Duelyst
In Duelyst, two players battle across a tactical battlefield, taking turns in which they play and position minions and spells, represented by cards drawn from a custom built deck, until one of the players eliminates the enemy general. There are six factions in Duelyst, each with its own unique characteristics that affect strategy and gameplay of the decks the player builds.
The game offers a practice mode, puzzle-like challenges, a ranked season ladder and a draft-style tournament mode. The full game was released on April 27th 2018 on Steam.
What we think – Another game on our list that can be played for free. Again, opening the wallet will speed up proceedings and will get you a nice cosmetics or two, but this is really not necessary. Sadly Duelyst has come under some criticism of late with an expansion that added more RNG elements. These are never welcome. I'm looking at you Hearthstone!