Square Enix has announced details of Shadow of the Tomb Raider's first piece of DLC. It's called "The Forge", and it will release on PC, PS4 and Xbox One on November 13th.
The Forge is a brand new challenge tomb that will be playable either solo or co-operatively, and will see Lara "brave the lava-flooded Forge of the fallen gods to uncover the secrets of Kuwaq Yaku. Throughout her journey, she will uncover details about a friend's ancient legacy, and overcome a danger long thought to be lost in flame."  Completing the challenge tomb will reward players with the Grenadier skill, Brocken outfit and the Umbrage 3-80 weapon. The Forge will also introduce Score Attack and Time Attack modes.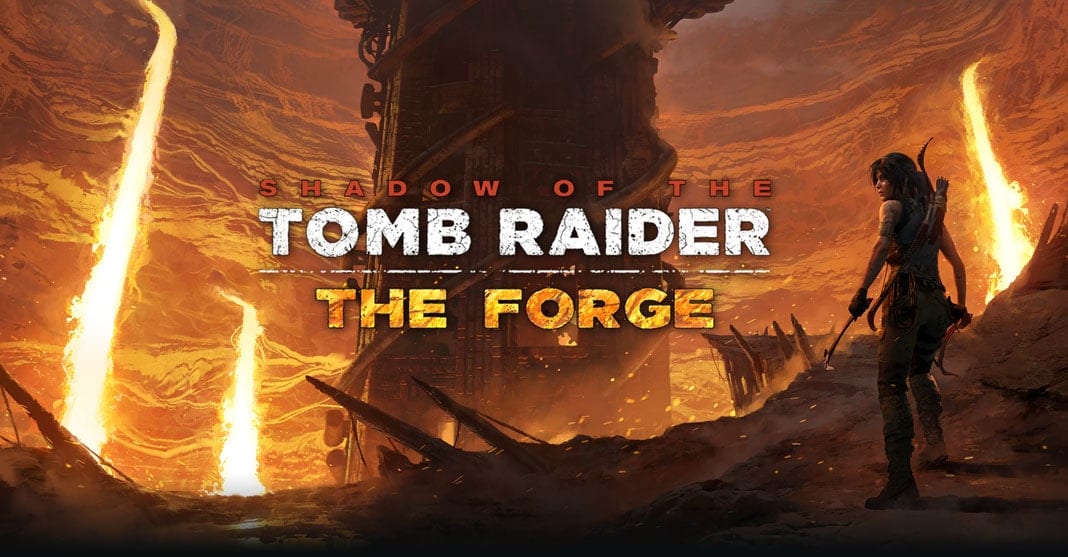 The Forge is to be the first of seven monthly DLC releases for Shadow of the Tomb Raider, with further DLC's promising to add "an abundance of fresh content, challenge tombs, co-op experiences, weapons and outfits, and additional narrative side missions".
The Forge will be available as a free download for all Season Pass holders, or as a one-off purchase for around £4. We found the optional challenge tombs to be one of the strongest parts of Shadow of the Tomb Raider, so we're looking forward to seeing what The Forge has in store for us. Check out our review here.