Laptops are great; you can work almost anywhere, but when you have some down time and want to play a game, laptops—in general—can't handle much (unless you have a gaming laptop of course). However, with the rise of indie developers, there is now a whole host of games that will run just fine on almost any modern laptop – this is because indie developers don't generally aim for high-end graphics but instead focus on gameplay.
Here are our 10 favourite games that 'should' run on your laptop right now:
Rimworld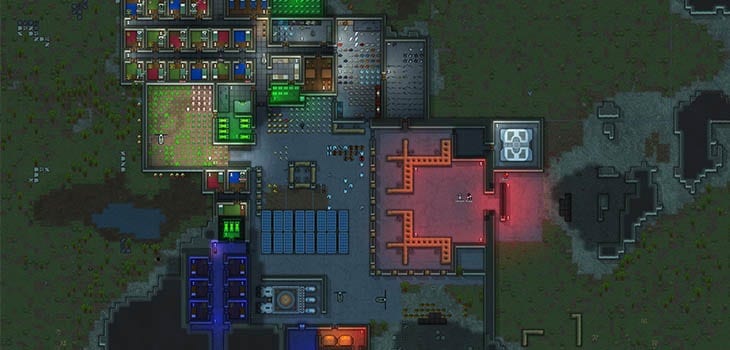 On first looks, Rimworld might look quite simple and boring, but once you're a few hours in it's hard to stop playing. The aim of the game is to build your spaceship so that you can leave the planet. However, in the meantime, you have to survive, and that's pretty hard when you have to deal with raiders and issues in your own camp like starvation and colonists with drug addictions who slowly turn crazy and start attacking everyone else if they don't get their fix.
Don't let its looks fool you, there's a lot to this game; you have to micromanage every colonists actions as well as provide food, clothing and weapons for all while at the same time defending your base from mother nature.
Star Wars: Knights Of The Old Republic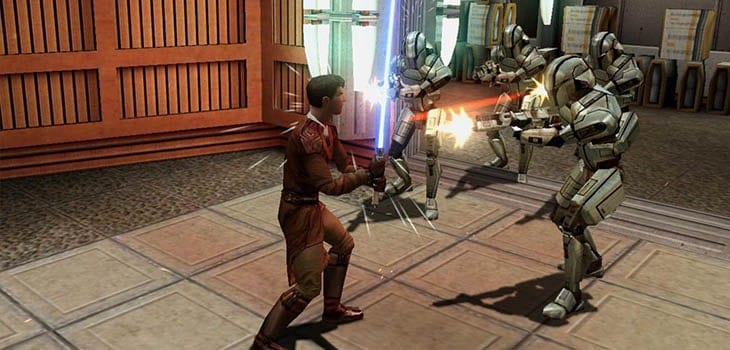 This is a classic. If you're into RPG's then you can't go wrong with KOTOR – it was one of the best RPG's of its time and it still holds up well now if you haven't got a good enough PC to power The Witcher 3.
The game has a massive open world and everything else you would expect in not only an RPG, but also in a Star Wars game, such as lightsaber fights, space battles, racing, talent trees and tonnes of content.
You can pick it up on Steam for just $9.99 – it's well worth the money and will give you plenty of hours of game time. It's also now available on mobile, and from what we've heard it's a good port.
Hearthstone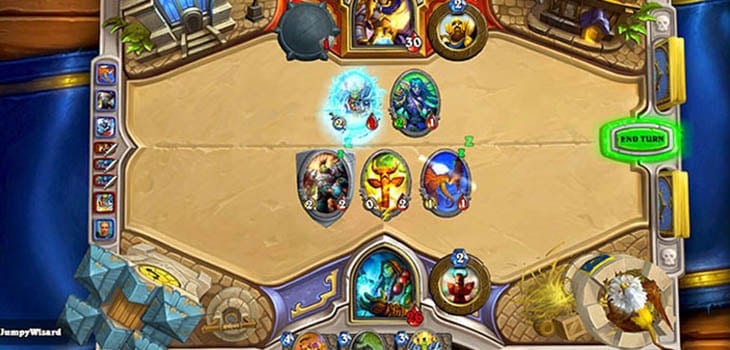 If you like card games, then chances are you've already heard of Hearthstone. It's arguably one of the best card games ever released on PC (and mobile). You've no doubt heard of Blizzard and the games that they've released, well Hearthstone takes all of the iconic characters and mobs from their previous games and gives them abilities and health/damage stats. These are then the 'cards' that you play with.
If you've ever played regular card games like Magic the Gathering or even Pokemon, you'll most definitely like Hearthstone – it's a great time killer.
Stardew Valley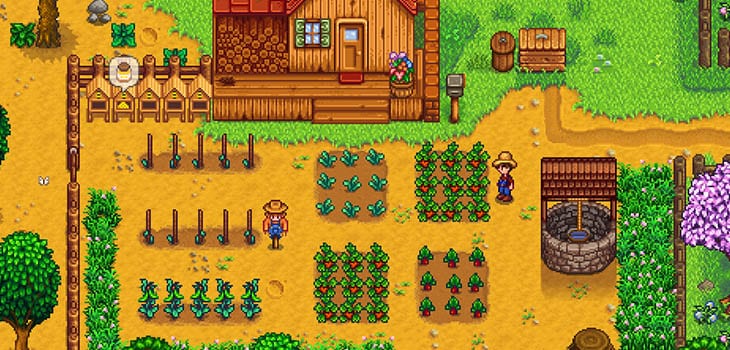 Farming games have always been popular. Ever since Farmville released, game companies have been trying to jump on the bandwagon.
Stardew is a beautiful game; the graphics are lovely, the farming is great and the dungeon adds another element to the game when you get bored of chopping trees or watering and planting your crops.
Dragon Age: Origins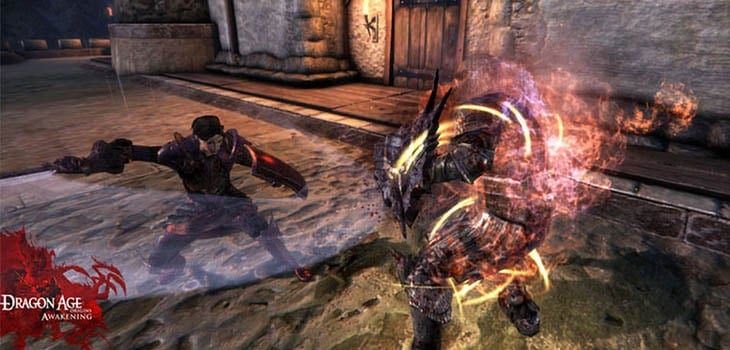 If you're a fan of Open World RPGs set in the medieval times with a hint of magic thrown in then get onto Steam and pickup this game, for $19.99 / £14.99 it's a steal.
It's got a similar graphics set to World of Warcraft and plays fairly similarly, the main difference being that it's offline only. The campaign is massive and there is plenty of side quests and exploring to be done. It will easily take you around 50-60 hours to play through the main game and even then you won't have fully completed it.
Factorio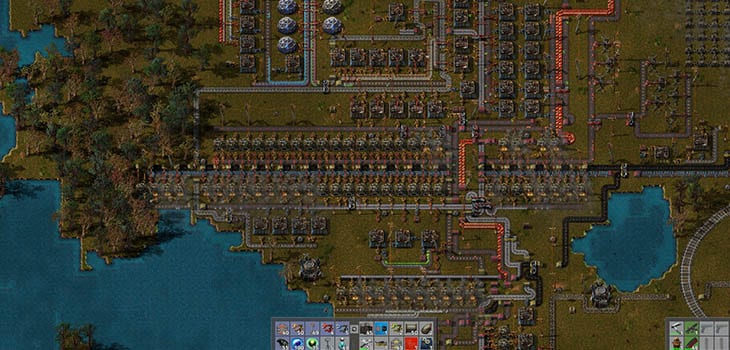 Factorio is one of my favourites, it's not an A rated game made by a big studio, and it's most likely not the sort of game you'd usually buy even after looking at some screenshots of it. However, the game is great and you will love it if you're a fan of tycoon/building games.
The aim of the game, as hinted at in the name, is to create a factory of sorts, but it's a factory out in the open, constantly under attack from mobs. You have to build defences, trains, power stations and rollers to carry materials from one part of the map to another – it's a very in depth game so I wouldn't recommend it for a 'chill out game', it takes some brain power to get things running smoothly.
Terraria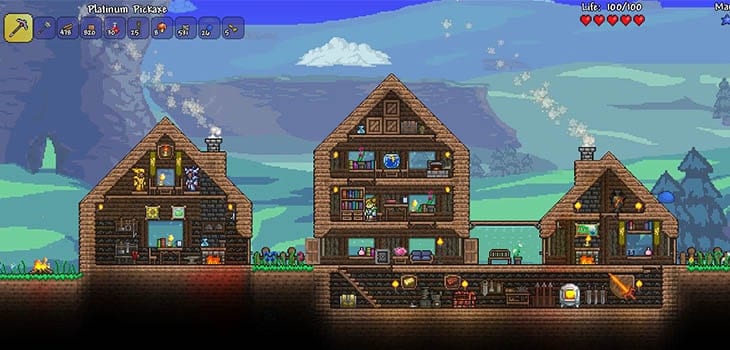 Terraria is a charming, 2D scrolling action and building game where you have to survive against both mobs that want to kill you and, of course, mother nature when she's not playing nice.
You'll be digging (think Minecraft but 2D), building and fighting. It's also online so you can team up with your friend and take on some bad guys or build something magical.
Half-Life 2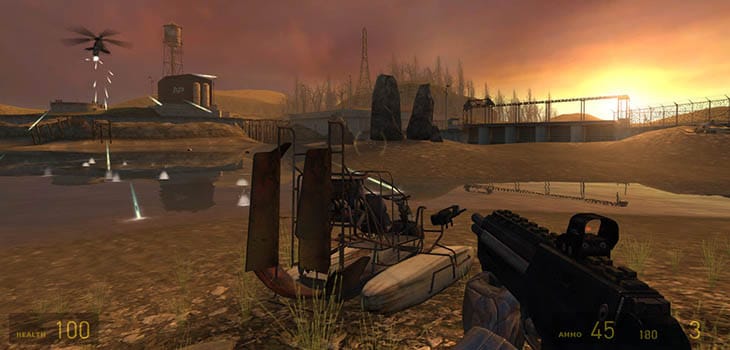 Half-Life 2 is one of, if not THE highest rated game on Steam – and there's good reason for it – it's easily one of the best FPS games of its generation.
The game was released in 2004 by Valve (the creators of Steam). It has great gunplay, the graphics are decent and the campaign will last you around 15 hours or so depending on if you rush it. You can pick it up on Steam for $9.99 / £7.19. You can also pickup Half-Life 1 for the same price, and although it doesn't look as good (to be fair, it is almost 20 years old) it's still a great game and will run on almost anything.
Pillars of Eternity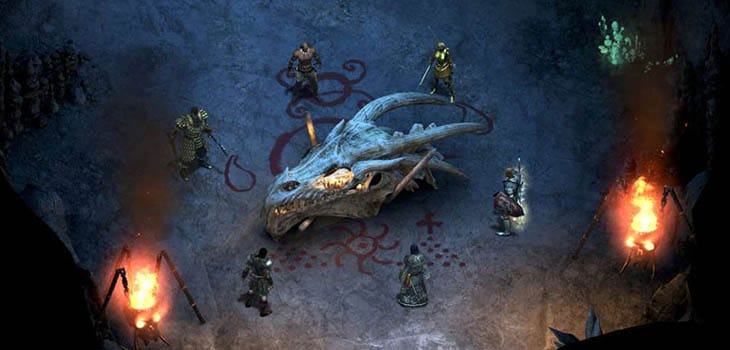 If you like Diablo then you'll almost certainly like Pillars of Eternity; it has a similar graphics set and the camera is top down, there's magic to be done and a great story to be told. One of the main differences between this and Diablo is that in Pillars of Eternity you control a group of heroes rather than just one.
The game is created by Obsidian Entertainment—who, if you didn't know, also created KOTOR (mentioned previously in this list)—so they know how to create a great RPG. The story and writing as a whole is great, there's a few classes to choose from and the combat is good. It's a solid 9/10 game for the RPG genre.
Pillars of Eternity 2 released this year also, so if you have a slightly better PC and you love the first one then there's more to play – and when I say slightly better, I mean it, you don't need a fully fledged gaming PC.
Don't Starve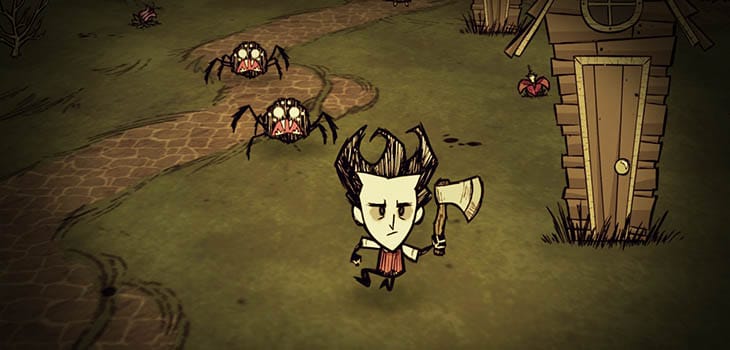 Don't Starve is a favourite here at BuffNerfRepeat – we've spent countless hours playing it, we've had dedicated servers and we've almost cried when we die stupidly. We've also fallen out many times over who's rabbit it was in the trap.
So, it's fair to say that it's a good game, especially if you play 'Don't Starve Together' with a friend or three. It's a survival/crafting game, so if you're into this genre it's a game for you and best of all it will run on almost everything – I used to play this on the Surface Pro 3 which is essentially a tablet. Speaking of tablets, there is a mobile version of this game too, but it's single player only.
Minecraft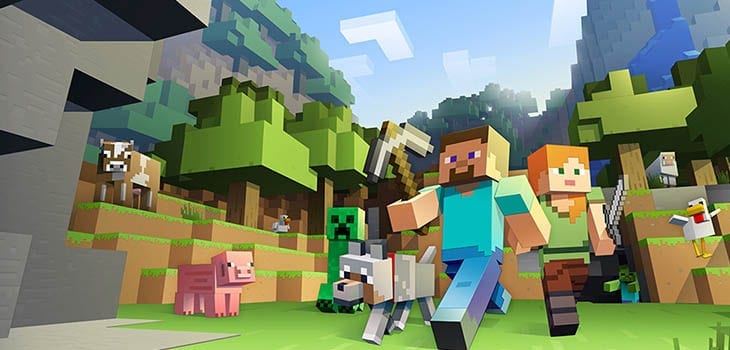 Minecraft doesn't really need an introduction, everyone has heard of it and everyone knows what it's about, but for those of you that have been living under a rock for several years it's essentially a building/crafting/survival game with more emphasis put on the building and creativity side of the game.
Moonlighter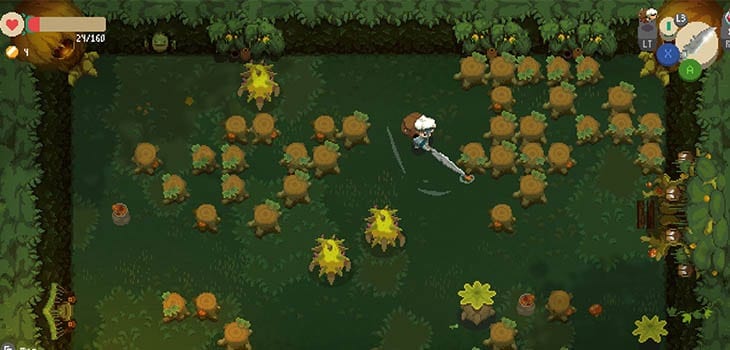 Moonlighter is the newest game on this list having been released in May this year (2018) and so far the game has been met with great reviews and feedback from both critics and gamers, so much so that a Switch version of the game is on the way.
Moonlighter has you crawling through randomly generated dungeons in search of artifacts which you can then sell in your shop. The game has the usual dungeon mechanics such as bosses and multiple levels etc, as well as some RPG-type elements such as gear crafting. If that isn't enough for you, the game also has some tycoon elements in the form of running your own shop and setting prices on the items you sell, as well as building up the town that your shop is located in.
The good thing about this list is that all of these games are available on Steam, so if you buy one of these games and find out that it doesn't run on your laptop, Steam should offer you a refund providing you haven't played the game for hours.
Have we missed your favourite game off this list? Let us know in the comments and we will check it out and add it if we deem it worthy.