No, that's not a typo. Red Dead Redemption 2 will require a minimum storage space of 105GB!
This information was spotted in the small print of the newly revealed Red Dead Redemption 2 PS4 Pro Bundle, and it's safe to say that it's news that will have players frantically juggling hard drive space. 105GB is one mean install, and with original PS4's only having 500BG to play with, this could cause some frustration for players on release. Talking about frustration, imagine downloading this monster title from the PSN store on release day. Good luck with that!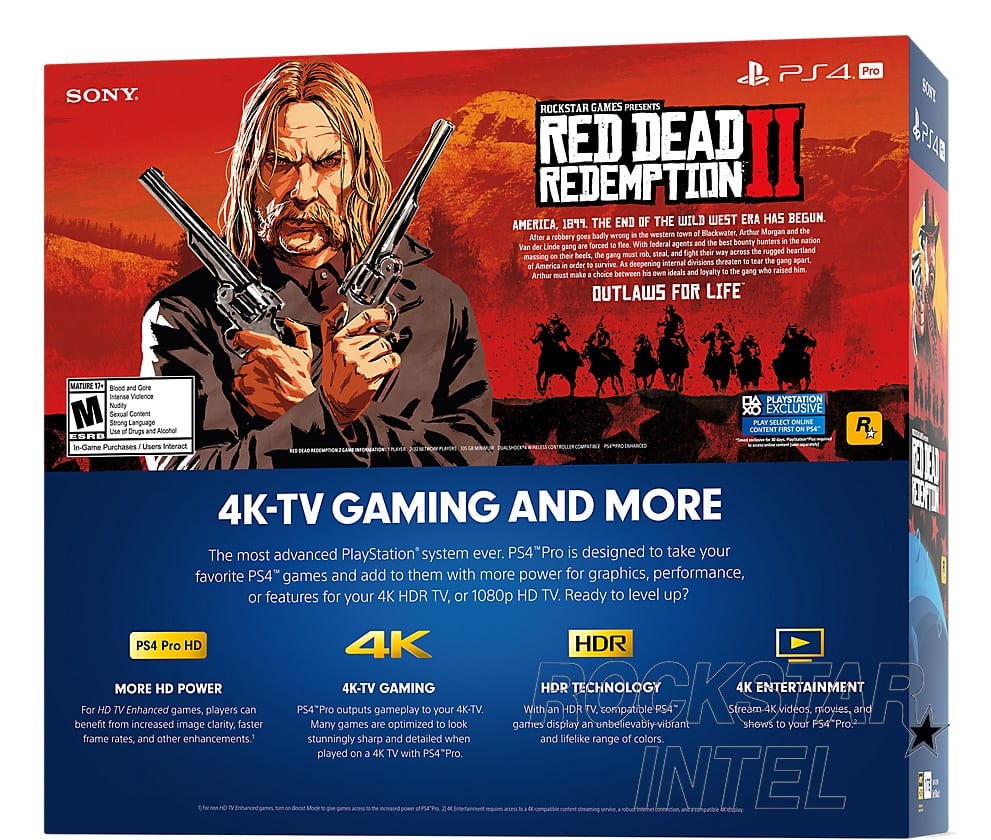 The back of the box not only mentions the install size but 'Timed Exclusives for 30 days' for online content. We knew Sony had opened their wallets for these exclusives but were unaware of a time frame, or if there would be one at all. We still have no idea what these timed exclusives are, but if we were to guess, in-game Items and cosmetics seem the most likely.
The bundle also reveals that Red Dead Online will support between 2-32 players. We expect Red Dead Online to follow the success of GTA 5 Online, which after a somewhat dodgy launch pressed on to become quite the success story. Let's keep everything crossed for a smoother launch for Red Dead Online.
Red Dead Redemption 2 is out on 26th October 2018 for PS4 and Xbox One. It looks set to be the biggest release of the year; many including our very own HotDogBoy have already predicted that it will become 2018's Game Of The Year.