PlayerUnknown's Battlegrounds Update 6.1 is now live on the test server, adding a new map to the popular battle royale shooter.
The new map is called Karakin, which is a decidedly small 2km x 2km island off the coast of Northern Africa. PUBG Corp describes it as an "arid, rocky environment that provides wide-open terrain and challenging engagements", warning players to expect "the tension of Miramar combined with the pace of Sanhok". Because of the noticeably smaller size of Karakin, the map will be restricted to 64 players so that it isn't too overcrowded.
The map will provide "long distance rifle engagements in the mountains, tactical urban conflict, and claustrophobic underground combat". Karakin is also the home of the Black Zone, a new hazard which takes the form of a randomly selected area of the map that gets bombarded with missiles. The extent of the damage caused by the missile barrage is completely random, meaning towns can be "completely undamaged, totally flattened, and everything in between". PUBG Corp says that the Black Zone is designed to force players out of the safety of a building, and it will change the layout of the map as the match goes on and more buildings get levelled. The impending arrival of missiles will be signaled by a siren and a purple circle on the minimap.
The update also adds Sticky Bombs, a new throwable weapon only available on Karakin that can be used to destroy breach points, which are noticeably weak points in certain walls and floors. Destroying breach points will open up more sight lines for campers, give offensive players more options for storming a building, and may even grant access to secret areas packed with loot. The map also features bullet penetration for its weakest walls.
You can see Karakin's map below, and there's also a video that will let you see some of the map in action, although you probably won't be able to understand a word of it.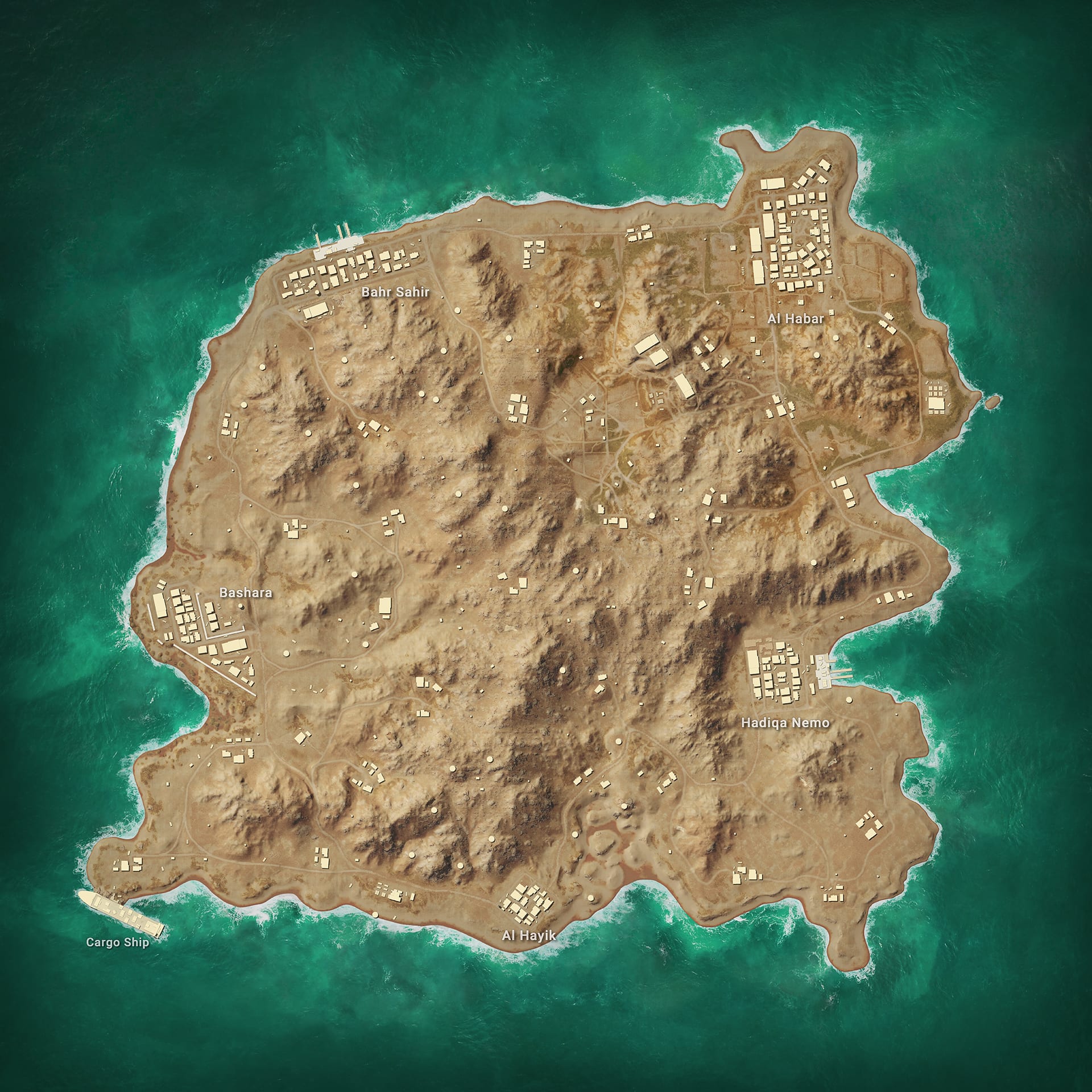 Another noticeable change in the update is that Vikendi has been rotated out of public matches for the time being to make room for Karakin in an effort to make sure that the new map doesn't negatively affect queue times, and PUBG Corp is going to give the map a bit of a revamp while its gone to improve things like performance, spawn balance, and building placement. The map is still available to play in its current form in custom games, but it's out of public matches until further notice.
The update also adds a new vehicle called the Motor Glider to Erangel and Miramar, which looks like it could be great fun to use. 10 Motor Gliders will spawn in each game, and two players can occupy a single glider – one pilot and one passenger who can shoot any weapon. There's also a new Survivor Pass called Shakedown, adding the usual selection of Community Missions, Season Missions, Progression Missions, and Challenge Missions.
The update also adds a bunch of bug fixes and gameplay tweaks, all of which you can read about here. The update is live on the test servers right now but will go live on PC on Wednesday 22nd January. A console release will come shortly after.