The free PlayStation Plus games for November have been officially confirmed by Sony, and these are Bulletstorm: Full Clip Edition and Yakuza Kiwami. This is a strangely early announcement considering it's only October 4th, maybe someone made a mistake and accidentally pushed the publish button on the PlayStation website a bit prematurely. Oops.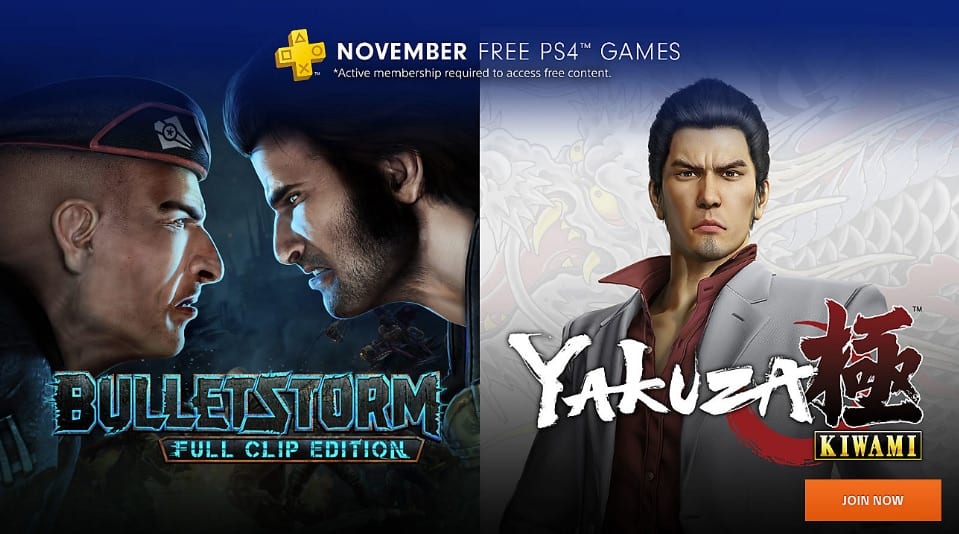 Both free games will make fine additions to your collection so be sure to collect them, they were both met with fairly good reviews at launch, Bulletstorm more so.
Bulletstorm was originally released in 2011 on the PS3 but was updated/remastered in the Bulletstorm: Full Clip Edition in 2017 (it was only really the graphics that were updated, so if you played the original you won't get much replay value here). The remaster was done well, but it had lost a bit of its charm, especially when compared to some of the more modern releases around the same time such as Doom. Regardless, the game is a lot of fun and is packed with action, there's rarely a time where your finger isn't on the trigger.
Yakuza Kiwami was released in 2016 in Japan (2017 worldwide) and is a remake of the 2005 game Yakuza. Both the original game and the remake are great, you'll be exploring Japan's criminal underground and will be getting into plenty of punch-ups, which is always good fun, right?