October is fast approaching and that means another bunch of new additions are being added to the Xbox Game Pass.
As always, Xbox Game Pass subscribers get access to all Xbox One exclusive titles and that means that in conjunction with the worldwide physical release, Forza Horizon 4 will be added to the Game Pass library on Tuesday 2nd October. If you're not interested in driving around an open world United Kingdom like a madman because you do that on your daily commute to and from work, then luckily for you there are some other top-notch additions for you to sink your time into.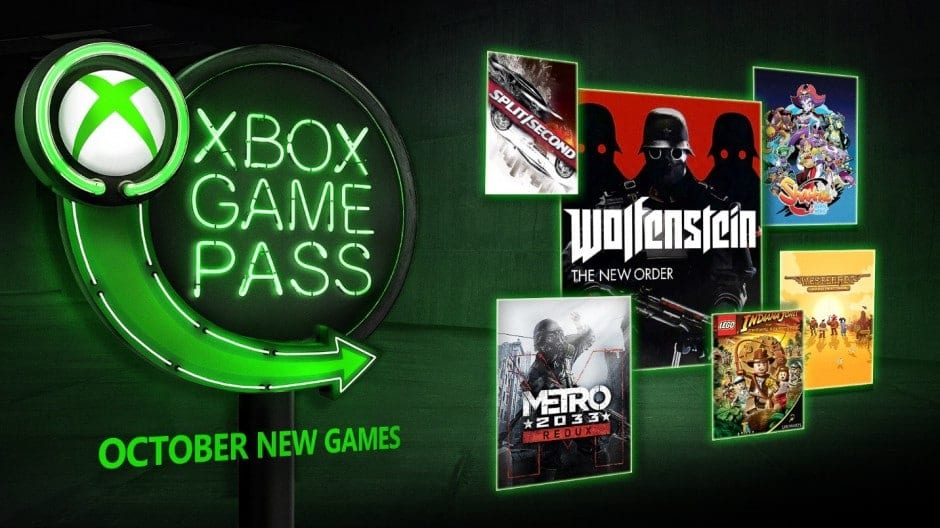 The fantastic Wolfenstein: The New Order will be added on October 1st and I strongly suggest you give it a go if you haven't already (and if you enjoy it, then treat yourself to Wolfenstein II: The New Colossus). Bored of alternative-history Nazi killing frenzies? No problem, maybe post-nuclear war survival stories set in Moscow are more your thing? If so, the atmospheric Metro 2033 Redux is also being added to the Game Pass for October. Both of these games are great additions, particularly if you're an FPS fan.
Also being added to the Game Pass this October are Split/Second, Westerado: Double-Barreled, Lego Indiana Jones: The Original Adventures and Shantae: Half-Genie Hero. It is worth noting that all of these games were very well received upon release, so it's worth trying them out; some of them are, however, Xbox 360 titles, so are therefore backwards-compatible games that are playable on an Xbox One.